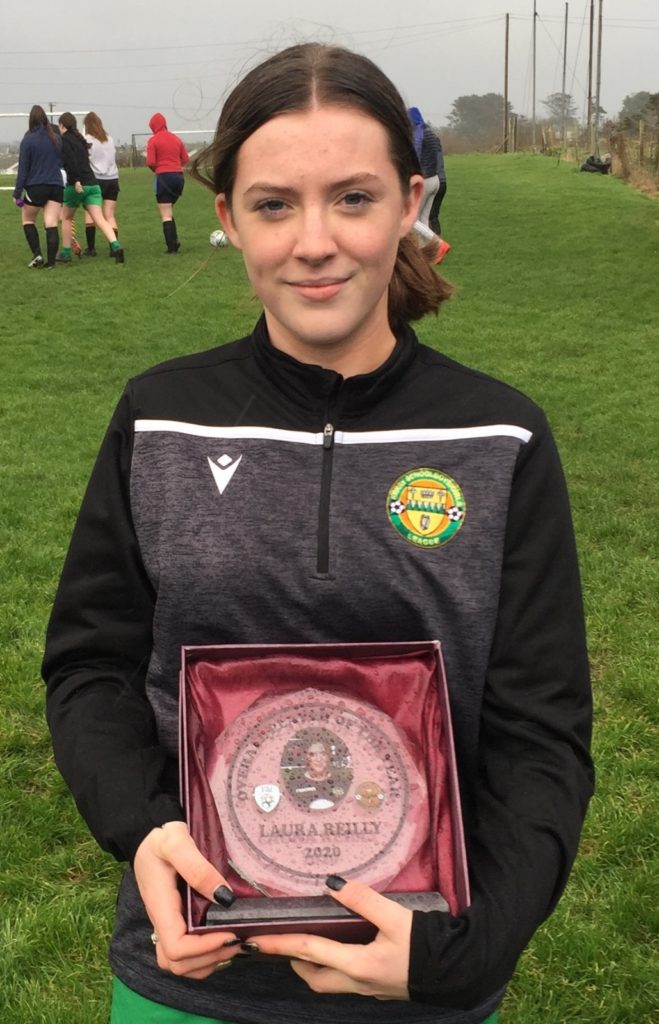 Congratulations to Laura Reilly on her recent award from the Kerry Schoolboys/girls League. Well done and thank you again to all the managers/coaches who put so much time into training our girls' teams.
Christmas Fundraiser
We wish to inform you that Fenit Samphires will not be hosting our annual Xmas quiz this year due to the Covid pandemic. But we will still be having a fundraiser.
Below you will find all the teams in the Premiership divided into 4 groups.
Each team will play 4 games from Dec 19th to Jan 2nd (Matchdays 14,15,16,17)
https://www.google.com/search?q=premiership+fixtures&oq=premiershi&aqs=chrome.2.0i355i433i457j0i433l2j69i57j0j0i433j46i433j0.6952j1j7&sourceid=chrome&ie=UTF-8#sie=lg;/g/11j4y8fvpd;2;/m/02_tc;mt;fp;1;;

Group 1
Liverpool
Man City
Man Utd
Spurs
Chelsea

Group2
Leicester
Arsenal
Leeds
Southampton
Wolves

Group 3
Everton
Aston Villa
Crystal Palace
Newcastle
West Ham

Group 4
Burnley
Fulham
Sheffield Utd
West Brom
Brighton
We ask you to pick 1 team from each group.

Rules: Each time any of your teams win a game you get 3 points, a draw gets you 1 point and a loss gets you zero points.
In addition your teams earn an additional point for each goal they score in each match (irrespective of whether they win, lose or draw).
You can submit your 4 teams to the manager/coach of your child's team on Whatsapp. If you submit an incorrect team, a team will be picked for you.
There will be a prize to the value of 50e for 1st, 30e for 2nd and 2e for 3rd.If you choose to enter, the cost will be 10e which we ask you bring to training before Dec 17th.
Finally to all our members, players, supporters, parents and friends…..
Thank you for all your support throughout this year and we wish you a Happy Christmas and an even better New Year. Hopefully we will be back playing soon.