Seniors: Strand Road 2 v 1 Samphires (Scorer: Ryan Dolan)
The senior team played Strand Road last weekend, losing out narrowly 2 -1. We played well and there were signs of improvement but again we were slightly lacking in both boxes but nevertheless some good work overall. Hopefully we can keep up the improvement.
Boys U18s: Park 4 v 0 Samphires
Our Youth team suffered a comprehensive defeat to the Park in Tralee last Thursday night, going 4 nil down after 20 minutes. We steadied the ship then, but too late. We will need to start faster than this from now on, and maybe our previous performance, which was excellent, might have given some of our team a false sense of security.
Boys U16s: Kenmare B 0 v 5 Samphires (Scorers: Aaron Harty(2), Alex Tuite, Charlie Nolan, Jayden Deady)
The 16s travelled to Kenmare last Saturday for a league game. We were on top throughout against a game Kenmare team who didn't give anything up easily. After a first half where we didn't make great use of the ball against a dogged defence, but we managed 2 goals from Charlie and Aaron. In the second half we improved and 3 more from Aaron, Alex and Jayden gave us a good win.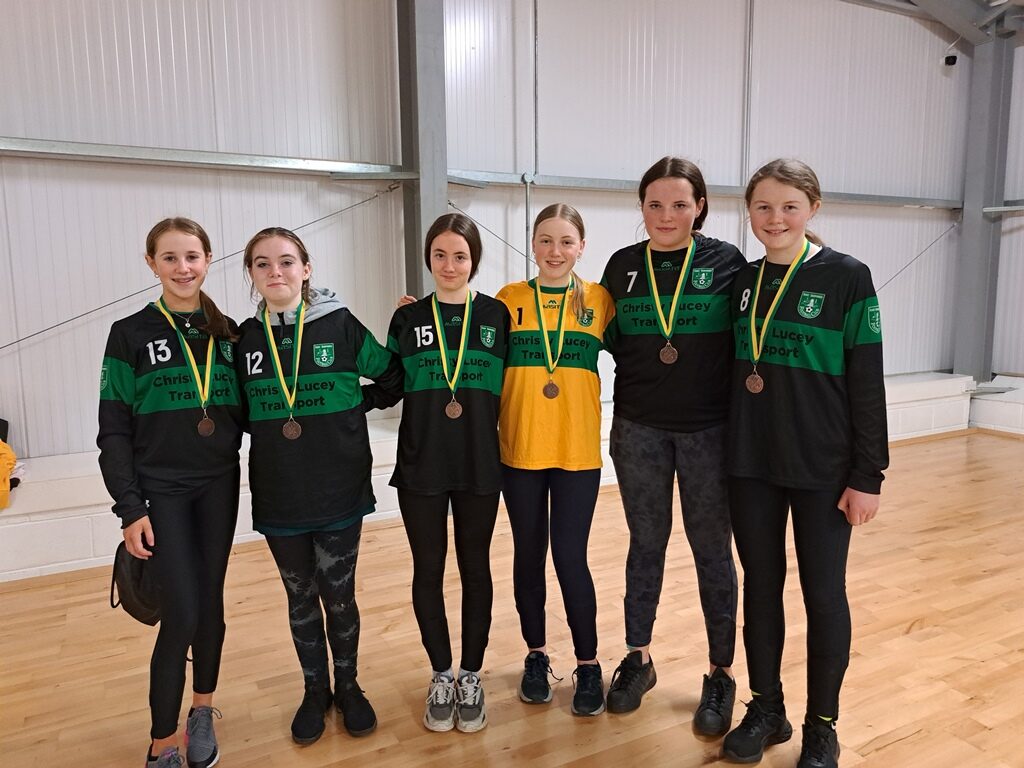 U15 Girls Community Games Futsal
Well done to Spa Fenit Barrow Kerries u15 Girls Futsal team this morning coming away with a bronze medal. All players with Fenit Samphires u15 team. We had four games in the round Robin and then played Duagh in playoff for bronze coming out 1 nil winners. All girls were outstanding. Sadhbh Walsh in goals made some great saves. Emma Gaynor and Emily Rose Murphy were solid in defence and our front 3 of Sarah O Sullivan, Siofra Murphy and Alishea Deady all got on scoresheet. Thanks to parents and Laura Reilly for helping out.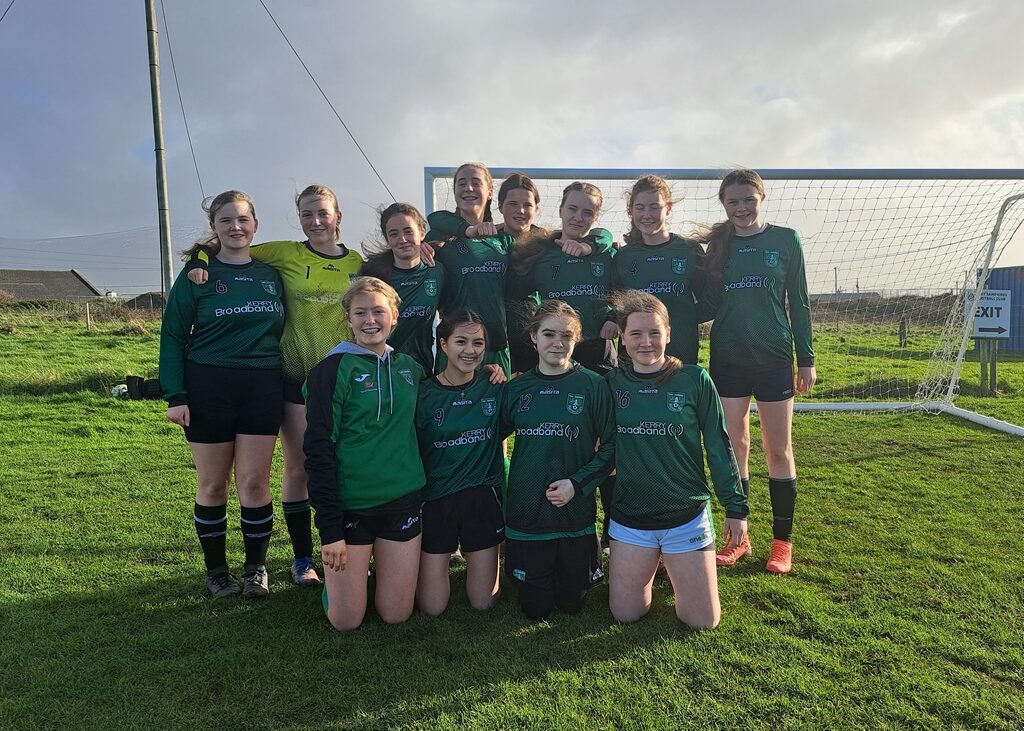 Girls U15s: Samphires 2 v 1 Killarney Athletic (Scorers: Alisha Deady, Riona Moriarty)
Great contest between the two teams in windy conditions in Fenit. All square at the break with neither side managing to score. In the 2nd half with the wind and sun at our back we scored with great finish from Alisha. The game was never secure and Killarney caught us on the break to equalise. The last 10 mins we pushed for the winner and got our reward when Riona was very composed with a driven finish from outside the box. Again Killarney came back and nearly snatched an equaliser with last kick of game. Thanks to Killarney Athletic for the sporting game.
Girls U13s: Samphires 0 Listowel Celtic 1
A very tight game was finally decided by a Listowel free kick as our team showed great resilience and courage on a day that the weather meant it was not easy to play good football. Great effort again by this team who have showed time and time again that they can compete with the best teams in the league. Rewarded after by a hot chocolate at Navo which was well deserved. Well done everyone 👏⚽
Boys U13s: Samphires 1 v 1 Mastergeeha (Scorer: Cillian O'Brien)
Our U13's played our final home game of the season today against Mastergeeha. Our lads put in a great performance with the final score of 1-1 probably being a fair enough result even though we probably shaded it in terms of territorial dominance. After a tight first half it was 0-0 at HT with both teams cancelling each other out. It was Samphires who took the lead in the second half with a great finish into the top corner from the edge of the box from Cillian O'Brien. As has been our achilles heel all season we could not keep a clean sheet and conceded with about 5 mins remaining. We kept battling to the end and credit to everyone for a very good performance.
Boys U12: Kerry Cup Shield Killarney Celtic U12B 0 v 3 Samphires (Scorers Aran Keating(2), Daniel Lawlor)
3-0 away win with the lads playing great wide football, 2 from Aran Keating and 1 from Daniel Lawlor with all players showing great improvement.