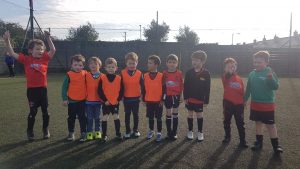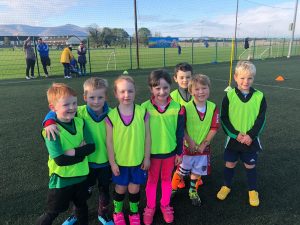 Seniors: Classic 1 v 0 Samphires
On a bad weekend for the club, results-wise, our Seniors played our first league game of the season last weekend and suffered a 1 nil defeat at the hands of newcomers to the division Classic who were deserving winners. We didn't play at a level we would expect but hopefully our team will bounce back in the upcoming games.
Boys U17s: FAI Youths Cup Park 2 v 0 Samphires
Our boys lost narrowly to Park last Friday night in Tralee in a good game in the FAI Youths Cup. It was evens for a long time and whoever scored first was going to be in the driving seat. Eventually it was the Park who broke the deadlock and they added a second near the end to finish the game. A good game for both teams as the season gets into gear. Well done boys.
Boys U15s Div 1: Samphires 0 v 8 Tralee Dynamos
We lost badly at home to Dynamos last Saturday. There was a gulf in class in many areas but a severe lack of desire and work-rate was the most disappointing aspect from our point of view. We did on occasions create some chances, including a penalty, that might have put some respectability on the scoreline but we spurned each one to leave it 8 nil to the visitors at the end.
U13 Girls Division 1 LB Rovers 5 v 0 Samphires Green
The girls travelled to Ballybunion to face LB Rovers. The game was a very even affair in the first half. We conceded from a free kick leaving it 1 nil at half time. Playing against the wind in the 2nd half we found it hard to break out of our own half and we conceded 4 goals in the last 15 mins as we began to tire as a result of constant chasing and defending. This team has been unlucky so far this year but keep trying their best. Special mention to Aoife Moyihan who played great in goal pulling off some spectacular saves, Eabha Mullan in defence and Grace Reilly in midfield all worked tirelessly all day…thanks to the travelling support and to Marina for helping out.
Boys U13s Premier Div: Killarney Athletic 8 v 1 Samphires (Scorer Dominick Regan)
The 13s were well beaten last Saturday away to league leaders Killarney Athletic by 8-1. Our opponents  killede off the game approaching half time with 3 quick goals. Our team is only coming to terms with the standard in this division and are finding that if we drop our intensity for any length the penalty is severe. For much of the game we competed well but lost our shape too often and many of the goals we conceded were way too soft. Our goalscorer was Dominick Regan who got his first ever goal for us with a well taken penalty after Aaron Harty had a shot blocked by an outstretched arm in the box. Others who played well for us were Jayden Deady and Tom Quilter.
Boys U13s Div 2: Camp 8 v 3 Samphires (Scorer Lily Nowak)
The 13 B team had a great game today. Unfortunately we couldn't claw are way back from the first half, 5-0 to Camp who had the wind. Final score 8 – 3 a hat trick from Lily Nowak in the second half. Samphires dug their heels in and the whole team played as a unit. Jack in goals pulling off a penalty save as well as other saves. The backs were fantastic holding their shape well and working tirelessly. Midfield excellent, chasing down everything and some great balls played through to the forwards, who when given the chance grabbed it. We also had given one player a job to man mark their lead player and he did a great job with support from others. Well done to all the lads, they should be proud of themselves, a great performance well done keep up with the hard work.
Boys U11s:
Well done to our 11s who fielded 2 teams to play Castleisland in Fenit last Saturday afternoon. As usual a high standard of play was on show so well done to all the players and their mentors. Man of the match for team 1 was Cillian O'Brien with tremendous control of the ball and space in midfield. On team 2 man of the match was Caelan Tuite with a huge work rate going box to box. Well done boys.