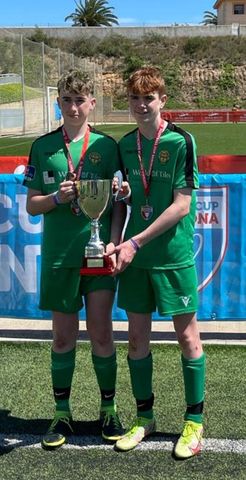 Men Seniors: MEK 1 v 3 Samphires (Scorers Oisín O'Brien, Sean Allen, Sean Ryan)
Well done to the senior team and their management who secured promotion back to the Premier A Division last Friday night with a hard won victory against a very good MEK side who put us to the pin of our collar last Friday night. It was 1 all for a long time but 2 late goals after a period of sustained pressure gave us the win. Well done boys.
Boys U14 Shield Last 8 Samphires 1 v 4 Park (Scorer: Mikey Corridan)
A disappointing result – we just didn't play in the first half. We started a mostly U13 team due to various absences and started ok but once we conceded the first goal the heads dropped and we lost all the 50/50 challenges. We conceded a 2nd from a long shot and a third with a lobbed finish from a ball over the top. 0-3 at half-time….After some stern words at half-time we were much better in the 2nd half and dominated the rest of the game. We scored through Mikey and pushed for a 2nd but our passing was poor and rushed at times and our ability to control the ball seem to dessert us. We had gone to a back 3 to try and push on but conceded a 4th in the final minute. We need to understand football is played both in terms of passing and possession but also in terms of determination which we didn't show in the first half.
U13 Boys: Camp 0 – 6 Samphires (Scorers: Dara Harty, Mike Corridan x 3, Tom Lenihan, Luke O'Carroll)
An excellent result in the U13 Cup in Camp on Thursday night. We started off strongly for once and after 5 minutes of hectic football we started to get on top. We went 1 up after a ball play high over the top was hooked into the box by Mikey and Dara Harty produced a spectacular overhead finish. We started to dominate against a slightly under strength Camp team and went further ahead with two finishes from Mikey. Our defence of Robert O'Shea in goal and Danny Gazi, Alan O'Connor, Diarmuid Murphy and Tiernan O'Keefe were excellent in repelling the Camp attacks with Tiernan in particular holding firm against a lot of attacks down his side. 0-3 at half-time.
Second half we scored further goals through Mikey again , a fine finish from Tom Lenihan and a looped cross from Luke which snuck in over the keeper. We played some nice football and are starting to pass and move and communicate with each other. Best for Fenit Tiernan O'Keefe at right back.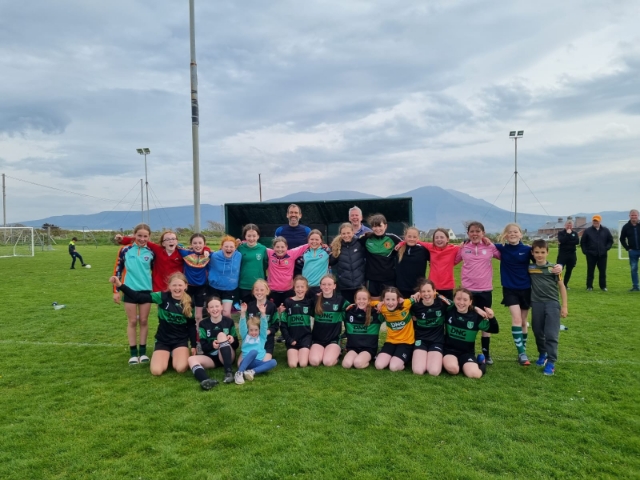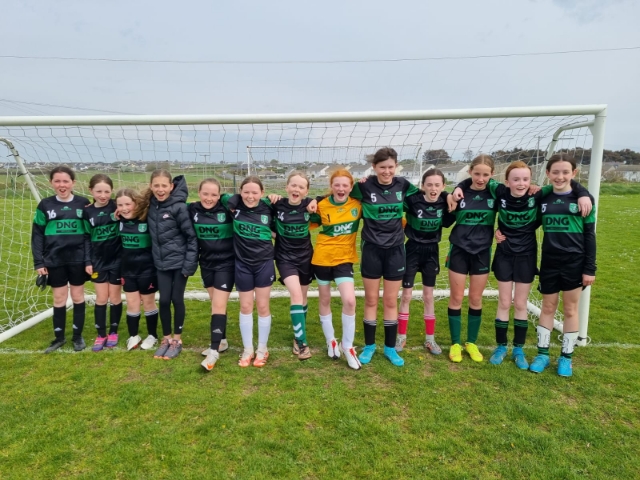 Girls U12s: We are off to the Cup Final! After a nail-biting penalty shootout our Samphires team can look forward to a well deserved cup final after getting the better of Inter Kenmare today after a tense penalty shoot out. Unfortunately we lost out to the same opposition in the Shield match earlier in the day. Well done to all the players in all the teams who were exceptional and to the fantastic support by teammates and family and friends today👏👏⚽.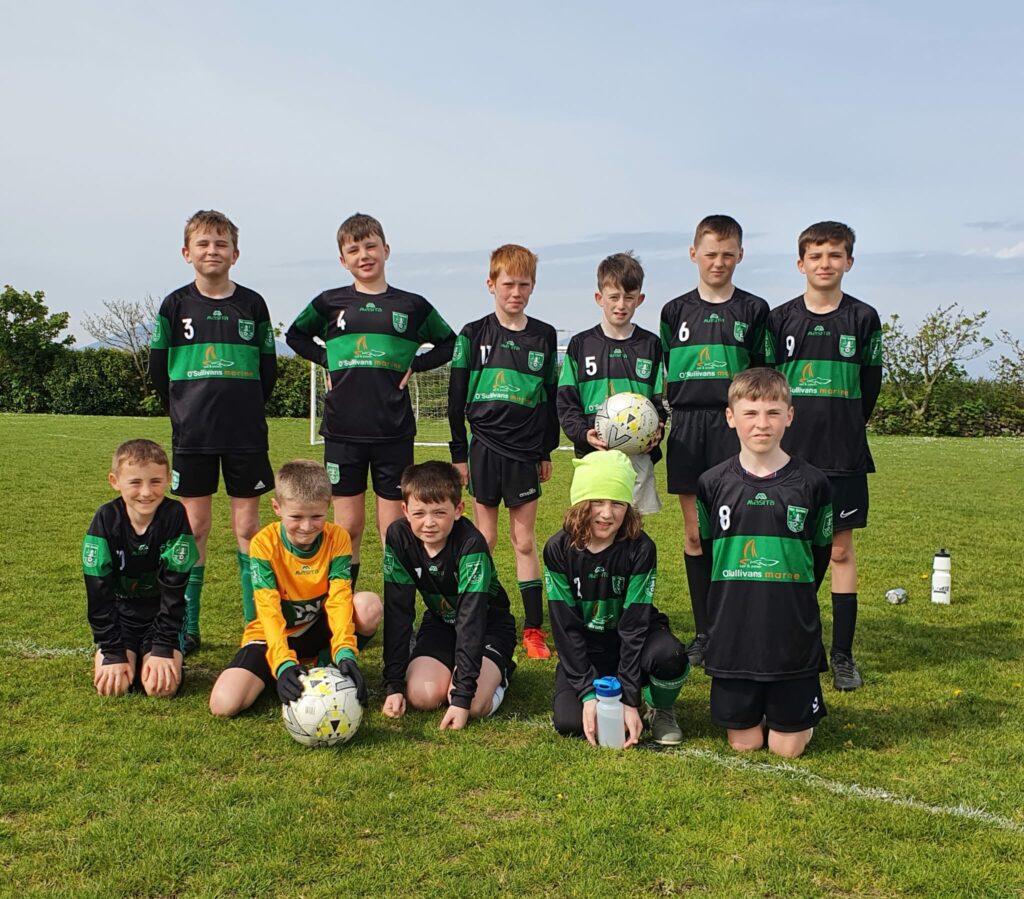 Boys U11s: After a slow start we found ourselves 2 down within the first ten minutes against a strong Listowel Celtic team. The team began to play themselves into the game in the 2nd half when they began to pass the ball better. Ben Stack had a big impact when he came on and won and scored a penalty. This lifted the team and they played their best 20 mins of football scoring two more goals from Evan Neary and Jack Corridan. Unfortunately Listowel Celtic were too strong for us today and they came out on top.  Patrick Egan made some great saves throughout 
That's the end of our cup run…the lads should be very proud of themselves making the semis and showed the hard work over the season in that 2nd half performance.
We will play one more friendly before we end the season. Thanks too to the parents for all their support.