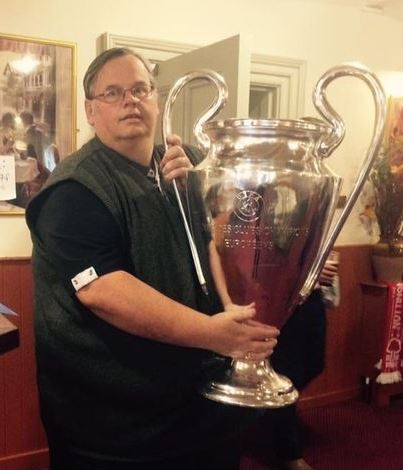 In the past week, a stalwart of the game in Kerry, Padraig Hartnett, passed away. The game in the county will miss him, he always kept us in the news and his boots will be hard to fill. There isn't anyone anywhere, who wouldn't have heard him on Radio Kerry. A gentleman, he was very knowledgeable regarding how things were going, everywhere from Asdee to the Iveragh Peninsula, whether it was League of Ireland or U8s. He also gave of his time on the county board, serving as Chairman, Secretary and PRO among other things at different times down the years. To Padraig's family and to his own club, Killarney Celtic, we offer our condolences. Ar Dheis Dé Lena Anam.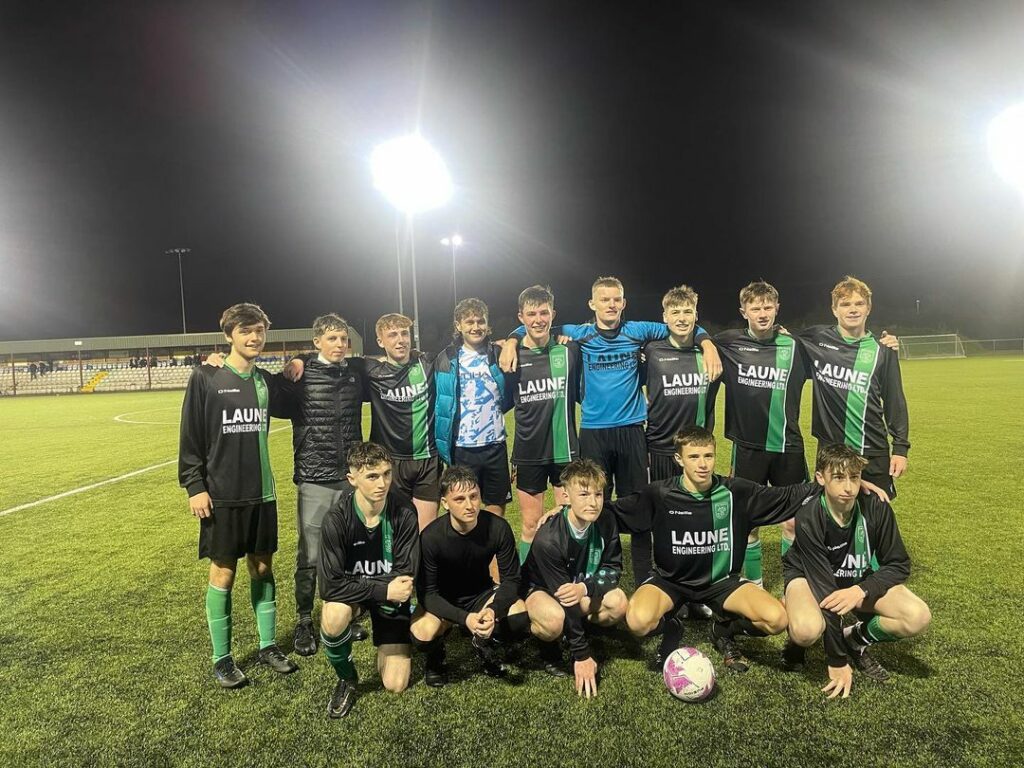 Youths: Samphires 7 v 1 Mainebank (Scorers: Noah Townsend, Michael Tansley(2), Donagh Murphy, Billy Walsh, Aaron Harty, Niall Collins)
Samphires Youths team opened their 22/23 league campaign with a highly impressive home win at a rain soaked KDL on Thursday night last. Fenit opened the scoring after just 3 minutes with Noah Townsend netting before the visitors equalised on the break just 5 minutes later. Michael Tansley restored Samphires' lead, scoring from close range off a corner, to complete a frenetic opening 10 minutes . We continued to dominate midfield with Cian O'Gara supreme, before Donagh Murphy made it 3-1 after 30 minutes following good work by Billy Walsh. Michael Tansley scored his second with a header and our fourth just before halftime, again off another fine corner by Óran Murphy . Into the 2nd half and playing some top notch football, Billy Walsh toe poked home Fenit's 5th on the hour mark , quickly followed by a excellent finish from debutant Aaron Harty, latching onto a great cross from fellow substitute Ronan Kelly. Niall Collins deservedly got on the scoresheet with a pile driver five minutes before fulltime to complete the win.
Girls U16s: Samphires 1 v 5 Listowel Celtic (Scorer Sadhbh Dowling)
Our Girls 16s lost out to an impressive Listowel team last weekend in horrific weather conditions in Fenit. We started strongly and Sadhbh Dowling put us 1 up after 5 minutes. The game ebbed and flowed but gradually Listowel took over and coming up to half time got 3 goals in quick succession with some fantastic shooting. In the second half our girls upped their game but Listowel had the better cutting edge and added 2 more to leave them deserved winners. We must give a mention to our keeper Deborah who was excellent throughout with some fantastic handling and quick off her line, but well done to all our girls who kept going in very difficult conditions.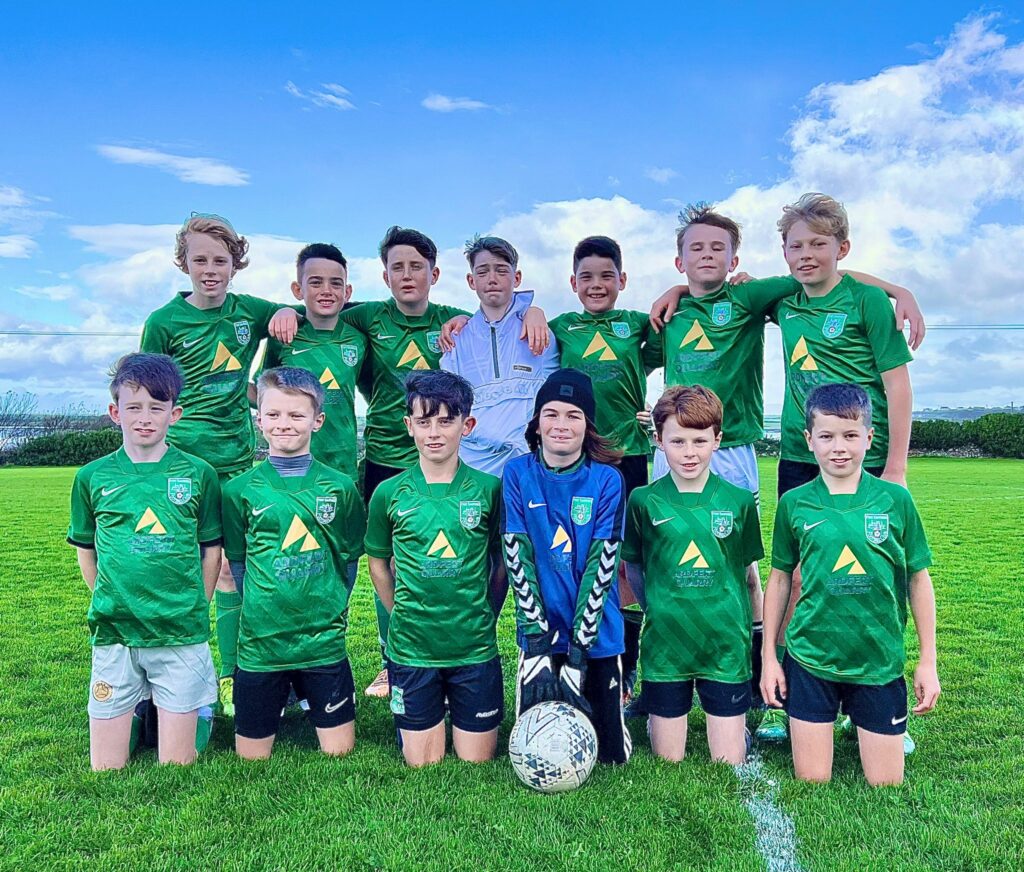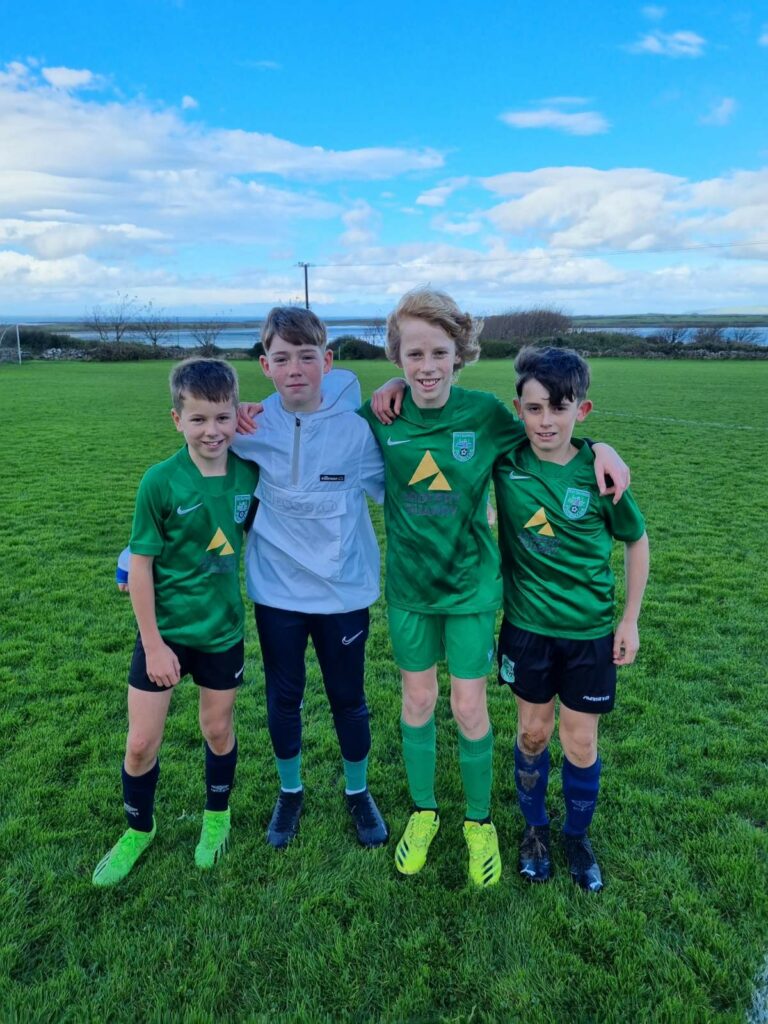 Boys U13s: Samphires 2 v 1 MEK (Scorers: Gary Parker, Conor Finn)
U13 Premier League – A very well deserved first victory of the season for our boys. Having dominated the first half we went in at half time 1 nil behind but didn't let hour heads drop and continued to dominate proceedings in the second half. We deservedly got an equaliser through Gary Parker and then kept pressing until we took a deserved lead through a combination of Conor Finn and Cody Deady. Despite dominating the entire game MEK still had one last opportunity to draw level by earning a late penalty, fortunately the kick went wide and our lads held out to earn a well deserved victory. Best for Fenit Gary Parker & Cillian O'Brien. Well done too to Cillian, Alan, Dani and Conor who have been selected for the Kerry U13 squad.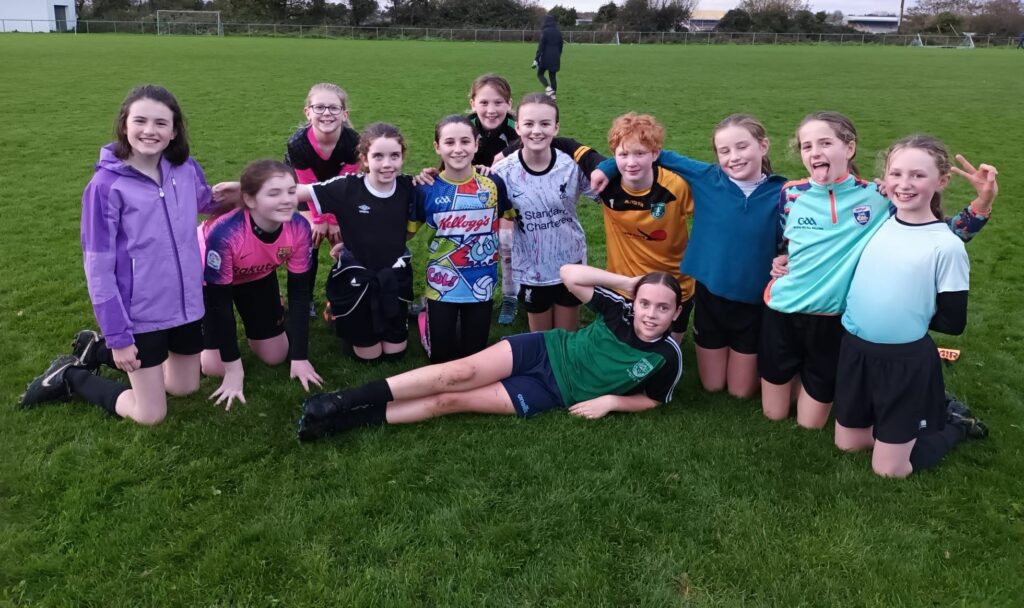 Girls U12s: Listowel Celtic 4 v 5 Samphires (Scorers: Erin Harty (3), Aoibhinn Corridon, Ciara O' Connell)
Our u12s played away to Listowel Celtic on Saturday. It was a great performance in which Erin Harty scored a hat trick with goals also from Aoibhinn Corridon and Ciara O'Connell. Emma Dennehy was on fire in defence clearing every ball that came her way. And Isabelle Lange (playing up a year) did the team great justice in goals. Final score was 4-5 to Samphires. Fantastic performance in poor conditions.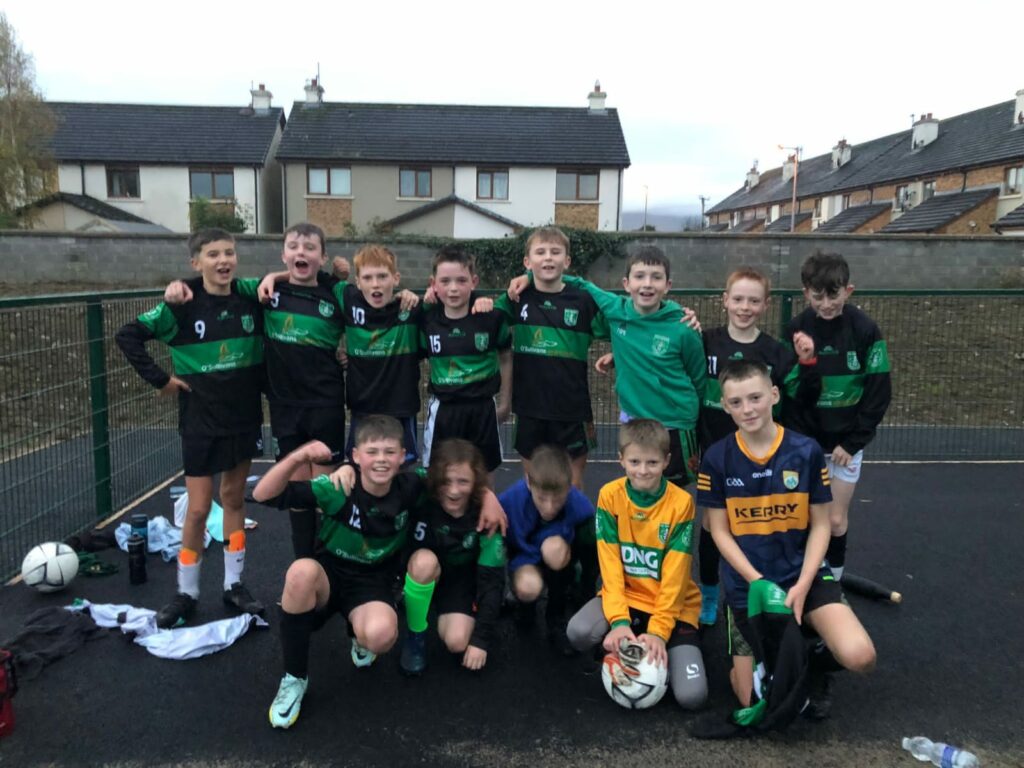 Boys U12s: Park 0 v 0 Samphires
Great game on Tuesday on Park's new astro pitch. The lads played very well as a team to come away with first point of the season. All 13 lads put in a solid performance and the work they are putting in training is showing. The game finished scoreless but plenty of chances created on both sides with some great defending. Moment of the game was a match saving slide tackle from Jack Corridan. Well done all. Thanks to Park for sporting game.