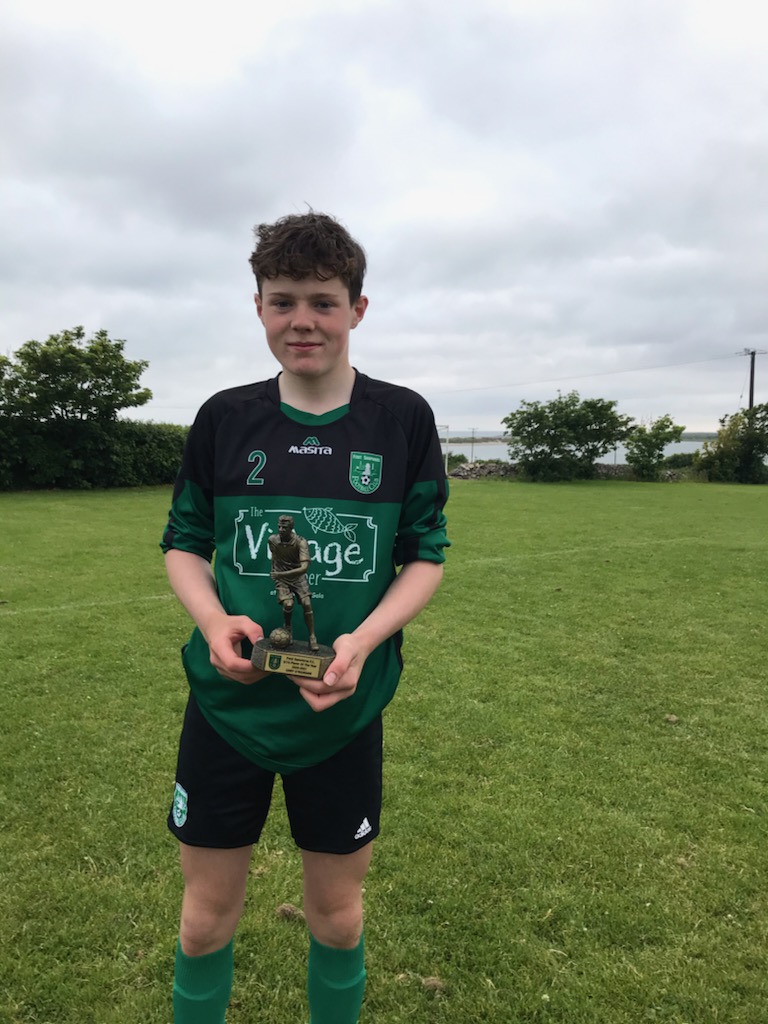 U16 Boys Samphires 5 v 0 Killorglin 'B' (Scorers: Billy Doyle, Alex McGrath, Donagh Murphy, Jerh Brosnan, Oran Murphy)
Samphires completed their season with a fine home win against a very dogged and organised Killorglin side. We set the pace from the start and went ahead after 7 minutes following an own goal from the Killorglin keeper after Billy Doyle's shot struck the crossbar. Fenit continued to press and added a 2nd after 25 minutes with Alex Mc Grath heading powerfully home following an inch perfect Oisin McGibney free kick. Killorglin fought back and enjoyed a very good spell of pressure with some half chances but our North Kerry central defence of Jerh Brosnan and Tomas Godley, and Goalkeeper David Chute held firm. Donagh Murphy then struck a thunderbolt five minutes before halftime to make it 3 nil at the break. We continued to dominate in the second half, playing some super attacking and passing football. Jerh Brosnan popped up from defence to finish home from the edge of the box after yet another multiple passing sequence to make it four. Oran Murphy made it five from close range to complete a fine team performance. After the game Gary O'Riordan was presented with The U16 Player the Year award 2021. Well done Gary!
U14 Boys Tralee Dynamos 6 v 0 Samphires
A poor first half performance where we struggled with the pace of an impressive Dynamos team left us 5 down at half time. In the second half at least, we came out and showed a bit of fight and that we can compete with the top teams but we must realise that we have to 'at it' from the off. It was our last match of the 'season' and with the year we had it was great for everyone to get back playing. We would like to thank the players, parents, coaches, sponsors and anyone else around the club who has helped us especially this season. A big thanks too to the county board and the refs who have somehow managed to put in place a huge amount of games for all after we came out of the last lockdown. Hope to see ye all again in August. Enjoy the break.
U6/7 Academy
And so the u6/7 Academy season ends on a high!🤣
Thanks to everyone for their help this year! Coaches for their commitment and good humour! Parents for not only their silky skills on show tonight but ensuring that the u6/7s has gone from strength to strength and most of all the kids who not only have showed big signs of improvement but have kept us coaches on our toes all season long. Hope to see you all next season!