Seniors Premier B: Dingle Bay Rovers 1 v 3 Samphires (Scorers: Oisín O'Brien, Dara Heim, Derek Healy)
Well done again to the senior squad who beat Dingle on Sunday. We're on a nice run at the moment and training is going well as we can see on the pitch. Keep it up lads.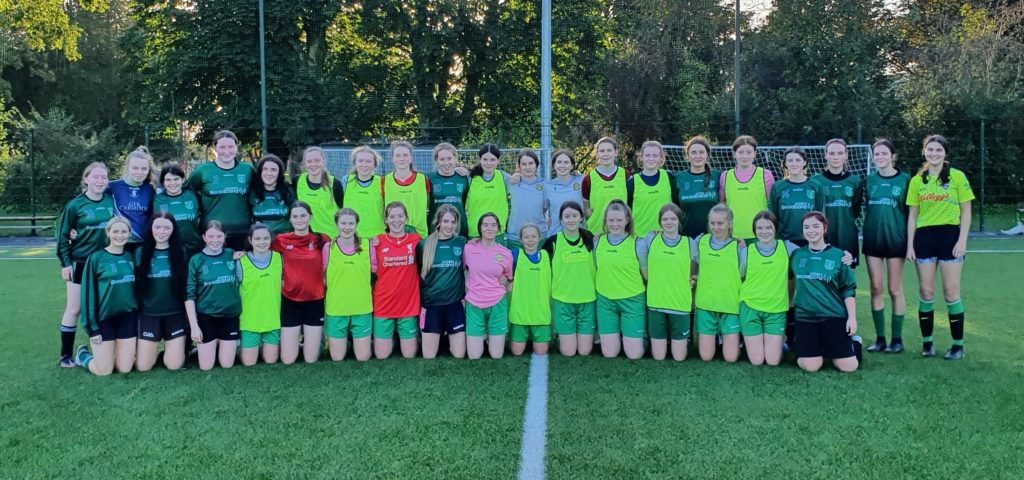 Girls U16/U17s: Fenit Samphires girls took part in a friendly v Kerry squad on Sunday in Castleisland. We had big squad on our first match day with all girls getting plenty of pitch time. The game was very competitive and open and great to see such strong numbers in this age group.
U13 Boys National Cup Samphires 0 v 6 Mungret Regional
We had our U13 National Cup match on Saturday 9th October in Fenit against Mungret FC from Limerick. Conditions were perfect for soccer, no wind, blue sky, and a slightly damp pitch.
The first ten minutes of the game were unsettled with both teams feeling each other out, but just at twelve minutes into the game Mungret scored a well taken goal, and followed up with another superb strike to go two nil up.
We struggled a little with the physically of the game, as the Mungret boys were stronger and quicker. Unfortunately Mungret scored again before half time and lead three nil.
During half time we regrouped, and settled down and played some wonderful soccer during the second half, we put passages of play together, defended in a more organised fashion, and were unlucky not to score a goal or two, but we did concede three more goals, and finished the game six nil.
Full credit to our boys the stuck to their task and gave it their all under real pressure from an impressive Mungret team. Also full credit to Mungret for their gamesmanship, and sporting endeavour. Their players and coaches are a credit to their club.
U12 Boys Samphires 3 v 0 Park B (Scorers: Cillian O'Brien(Pen), Conor Finn, Jack Corridan)
Our 2nd game of the season saw us play away against St Brendans Park B team on Sat Oct 2nd. After an even first period the sides remained level at 0-0. In the 2nd half with Samphires gradually getting on top we took the lead through a Cillian O'Brien penalty and never looked back winning out 3-0 in the end following 2 more cracking goals from Conor Finn and Jack Corridan.
We continued to create chances in the second half with Garry Parker taking fully advantage of half chance to score in the bottom corner. Park did have some breakaway chances but valiant efforts by Cillian Burns and Oisin Murphy snuffed out these opportunities. The game finished Fenit 6 Park 3.
U13 Div 2 North Boys Samphires 6 v 3 Park (Scorers Cillian Foley, Harry Neale, Eoghan Wiseman, Chris Murphy, & Garry Parker)
We had our KSBGL Division 2 North game against Park D on Saturday 9th October in Fenit. Park started well with two wonderful goals from an outstanding talent.
But we soon settled down, took up our shape and started putting passes together, slowly we imposed ourselves physically upon the other team through strong tackling and defence.
In particular Byran Kelly, Rory Clifford and Jamie Parker were immense. Cillian Foley and the two Wiseman boys started to put some magic together, and opened up space, and we were rewarded with three goals before half time.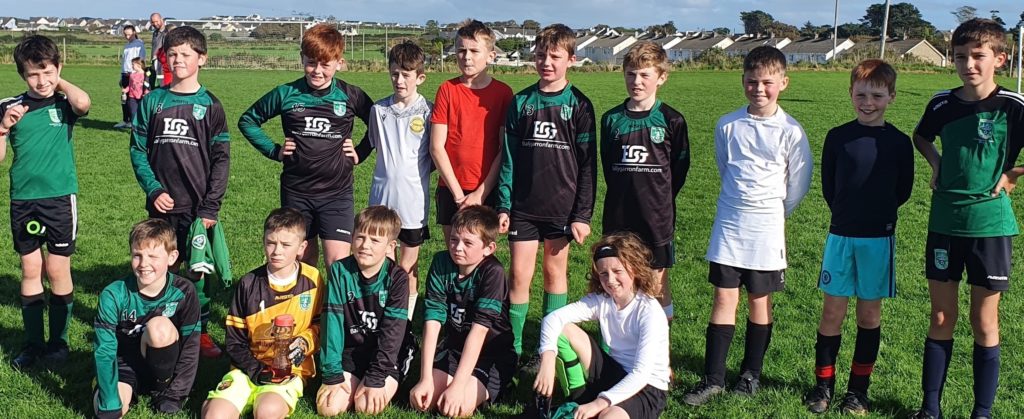 U11 Boys: Our Boys U11s kicked off their season on Sunday with games v LB Rovers at sunny Samphire Park. For first day out the lads performed superbly with both our teams showing some lovely attacking play and solid defending. Training continues every Monday at 6 pm in Ardfert.