Seniors: Samphires 1 v 1 Bridge Utd (Samphires win 4-3 on Pens a.e.t.) (Scorer: Ger McCarthy (Pen))
A win for the seniors, this time in the FAI Junior Cup where we edged Bridge Utd in a close game that could have gone either way. We went 1 down in the first half, then lost a player for 2 yellows but we found a way back in the middle of the 2nd half when we equalised with a penalty through Ger Mac. Paddy in goals was pivotal for us as he was called upon a few times to come to our rescue. The game went to penalties after an exhausting extra time, where it came down to the final penalty and Paddy again made the difference. Again well done to both teams who served up a great contest.
Boys U15s National Cup: BT Harps (Templemore) 3 v 0 Samphires
We lost 3 nil away in Templemore last Saturday to a well drilled and athletic BT Harps team. While the first half was an even affair out the field we failed to deal with corners and found ourselves 2 nil down after 20 minutes. It was 3 after 30 after we conceded a soft free kick at thedge of the box. Looking at the score it might seem a comprehensive win but our boys played quite well and possibly should have had a goal or 2 ourselves but excellent defending by our opponents kept us out and we wish them well in the rest of the competition. Thanks too to BT for looking after us after the match.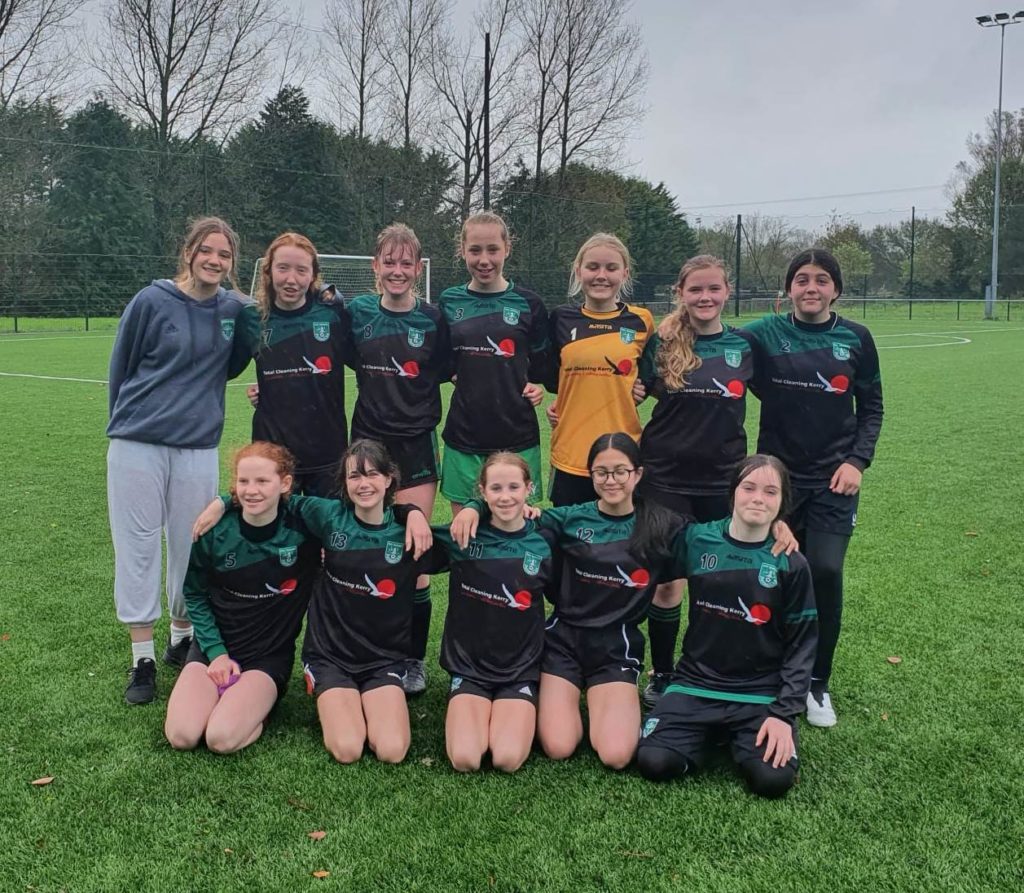 Girls U14s: Castleisland 2 v 3 Samphires (Scorers: Siofra Murphy(2), Alicia Deady)
Great battling performance from the u14 Girls Saturday morning against Castleisland. We went two up in the first half with both goals from Siofra Murphy. Castleisland pulled one back early in the 2nd half but Alica Deady struck to make it 3 for Fenit. Castleisland then scored but the girls battled hard all over the pitch and held out for the win. Special mention to the new players playing their first ever competitive game. All did great. Thanks to Castleisland for a very close and sporting game.
Boys U13 Premier KIllorglin 3 v 6 Samphires (Scorers: Dara Harty, Mikey Corridan(2), Evan Lyons, Luke O'Carroll(2, 1 Pen)
We played Killorglin in the U13 Premier Division on Saturday 6th November. Conditions were a little windy, but both teams soon adapted and got control of the ball.
We went ahead with a superb goal from a Dara Harty free , followed by a goal from Mikey Corridan, on the end of a visionary pass from Dara. But Killorglin came back strongly though and put us under enormous pressure.
Great defending by our back four of Conor Nolan, Alan O'Connor, Diarmuid Murphy, and Luke Donavan kept them scoreless for ten minutes, but they eventually scored to make the game 2:1.
We pushed on and scored another three goals through Evan Lyons, Mikey Corridan, and Luke O'Carroll to make it 5:1 at half time. Killorglin then fought back with some great constructive play and two well taken goals.
We later got a penalty which Luke [email protected] Carroll slotted in the bottom left corner, and the game finished 6:3 to Fenit, a really good game. Well done to all who participated.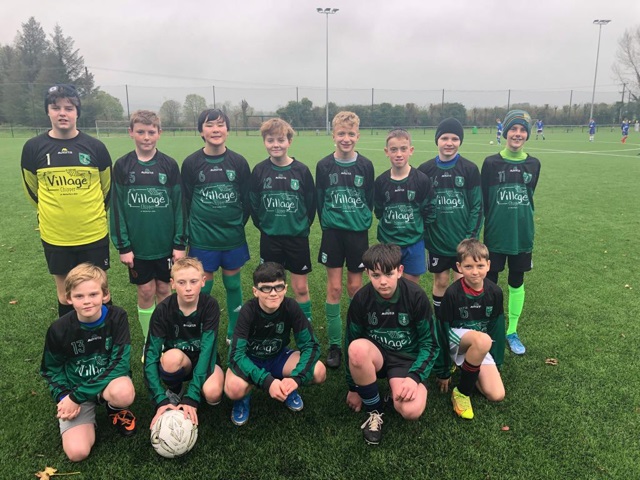 Boys U13 Div 2 Castleisland 9 v 0 Samphires
Our U13B team took on Castleisland in Castleisland on Saturday 6th November. The boys got off to a poor start conceding an early goal, but despite huge pressure from Castleisland they held them scoreless after this until just before half time. This was due to fantastic efforts from our defence and midfield, but in particular Oisin Murphy in Goals, who came to the rescue time after time. At half time we regrouped, settled down, and put in a strong performance for the next fifteen minutes. In the end Castleisland we just too strong for us, and they scored a few more goals to make it 9:0 in the finish. Full credit to the boys, a brave performance under pressure.