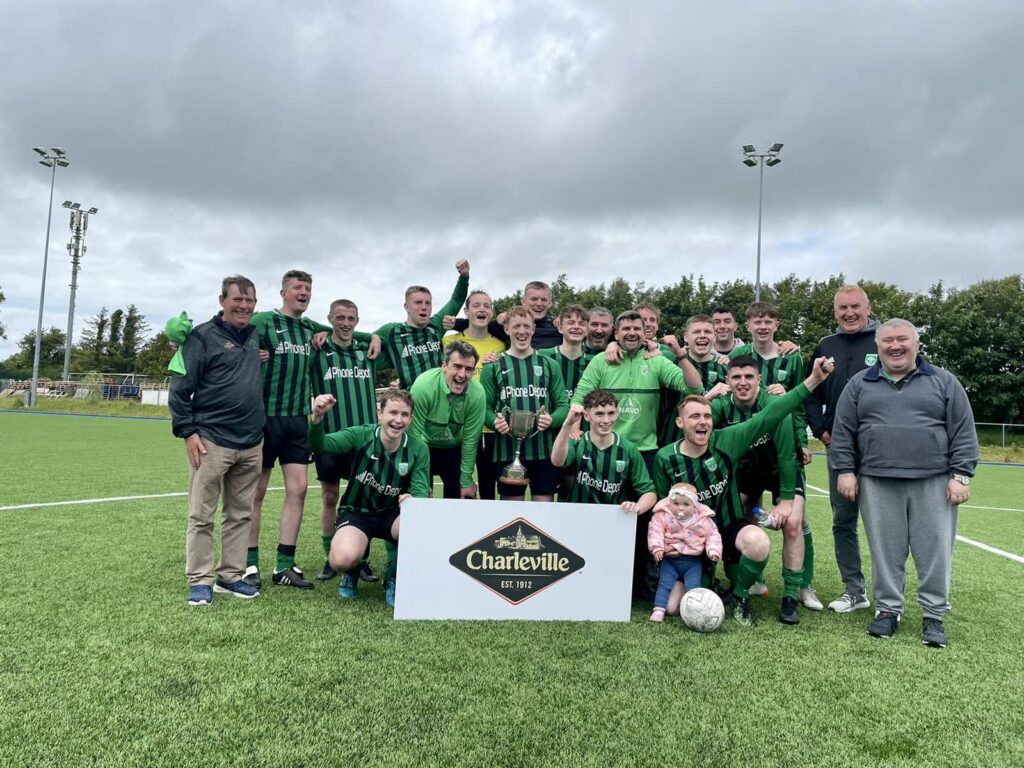 Senior Men win Premier B: Samphires 2 v 2 Castlegregory (Scorers Ger McCarthy (2, 1pen) )
The Samphires seniors men's team won the Premier B Divsion last Sunday where we edged Castlegregory in a penalty shootout. The 2 teams have now drawn 4 times in the past season and finished joint top on points and it took penalties to separate the 2. Fortunately both will play in the top division, Premier A, next season. A big well done to Dan, Ruairi, Batty, Peter and all the rest of the players who put in a big shift over the course of the season. Well done too, to John Chute who pushed the 17s over the course of the season to get involved with the senior team. Hopefully we will have more going forward next season.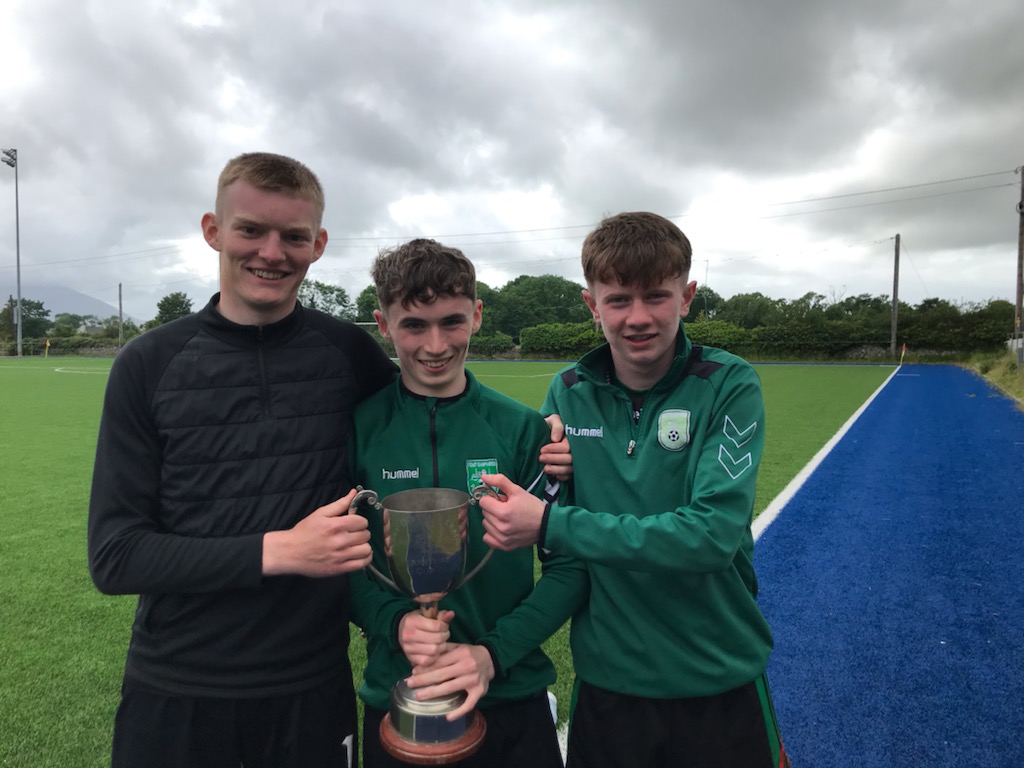 Swansea City's 1st Team Goalkeeper Coach Dean Thornton Visits Samphires
We had Swansea City's 1st Team Goalkeeper Coach Dean Thornton in Fenit last Saturday where he ran a brilliant session for the Samphires goalkeepers of all ages. We had nearly 20 goalkeepers there and they all will have benefitted from the session. Many of the club coaches were in attendance and all were impressed with what was on view and hopefully opened a few eyes regarding the importance of specifically training the GKs on the skills that they uniquely have to have. We would like very much to thank Dean for coming to us for the session and we hope he might come again the next time he is in Kerry. All the goalkeepers were extremely tired and happy with the session.