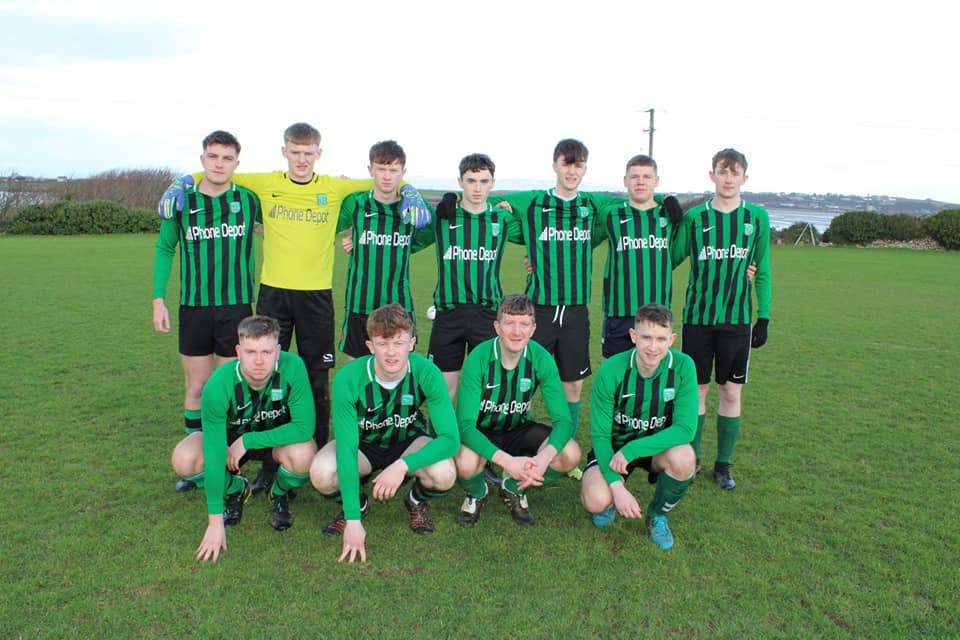 Seniors: Dingle Bay Rovers 3 v 1 Samphires (Scorer Alan McElligott)
Another defeat for the seniors, this time away to a strong Dingle outfit last Sunday, despite a decent performance. While it can be tough at times when results aren't going our way, it's great to see our lads still giving it a go…small crumbs of comfort but it's important that we keep on going. The squad is young and will only improve.
Boys U16s: Camp 3 v 3 Samphires (Scorers: Aaron Harty, Jack McCarthy, Conor Dennehy)
Another crazy game between these 2 teams in our own local derby. We probably should have won it having been on top in the first half and could have scored more than the 2 we did but the second half was much more even and in the end either team could have snatched it with the game swinging from end to end for the last 20 minutes.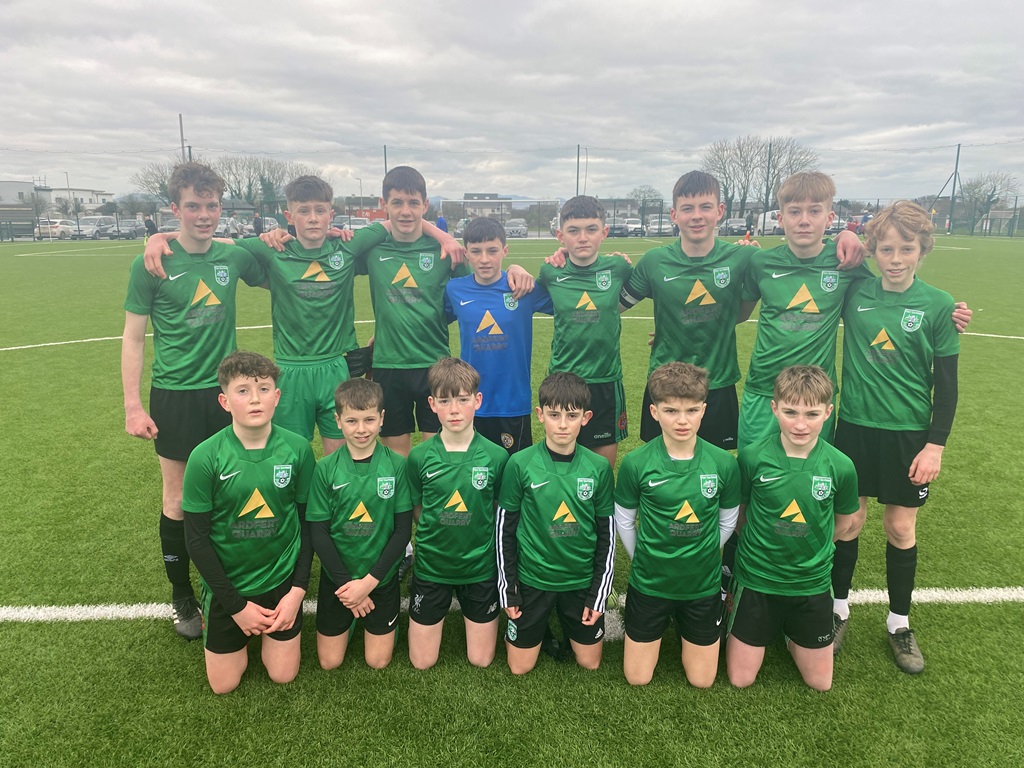 Boys U14s Samphires 6 v 4 Listowel Celtic (Scorers: Mikey Corridan (3), Cillian O'Brien (2), Ben Litchfield)
A good result from a patchy performance. We went 1 down within first minute after a break from Listowel down the right from the kick-off. We went down the other end though and Cillian O'Brien scored a potential goal of the season with a volley into the top corner. From there Mikey Corridan took over and scored two great goals beating a number of defenders on each occasion. Mikey scored again shortly afterwards to make it 4-1 at half-time.
2nd half we started slowly again and after a poor pass Listowel scored to make it 4-2. Mikey assisted again though to allow Cillian O'Brien sweep home to make it 5-2. Listowel kept battling however and scored again from a through ball. Ben Litchfield came on and scored with a poked finish to bring it to 6-3 and despite a final goal from Listowel, we remained in control to finish winners 6-4. We have to work on defending better for final league game of the season against Mastergeeha. Best for Fenit was easily Mikey Corridan who gave a Ccptain's performance.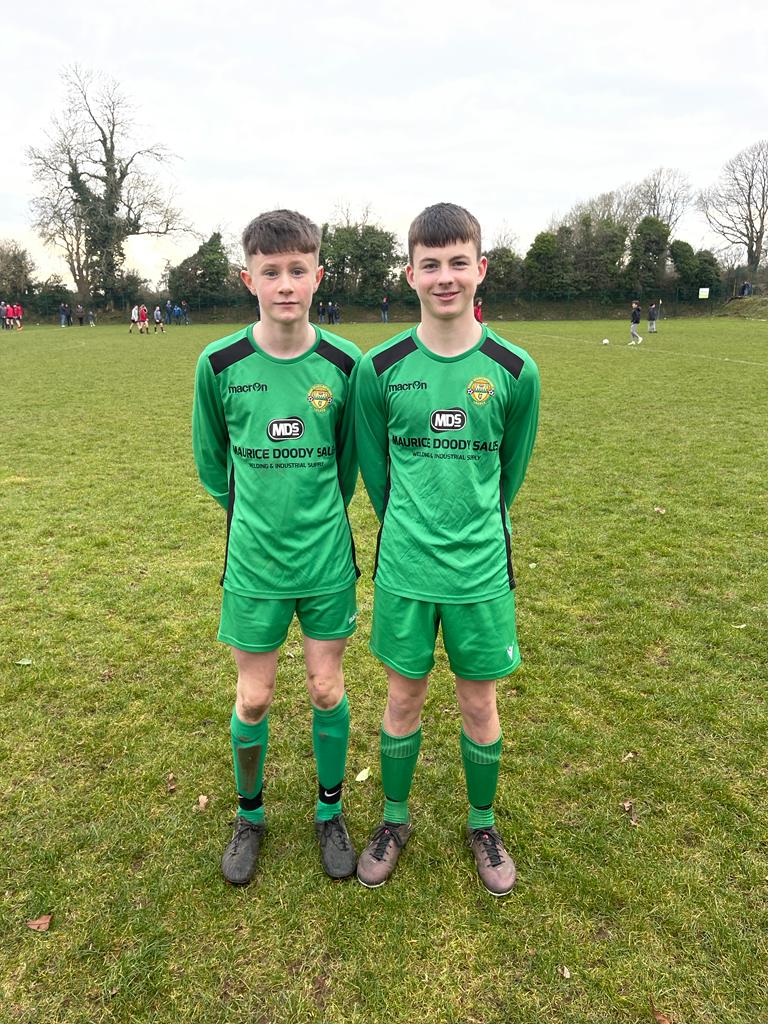 Well done and terrific performance from the KSBGL U14 team who have beaten Longford in the Inter-League Cup this afternoon winning 5-3 – Special congratulations to Dara Harty and Mikey Corridan from Fenit Samphires U14's who played starring roles. Mikey getting 2 goals and Dara driving the team on in mid-field. All the best to Preston and the management team and all the players in the Semi-finals against either Waterford or Kilkenny.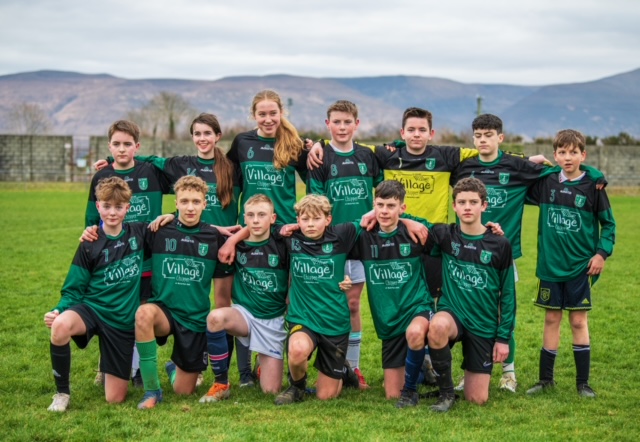 Boys U14s: Tralee Dynamos 2 v 2 Samphires (Scorer: Harry Neale(2))
Without question the best performance of the year to date from each member of the U14 Division 2 team. We controlled the pace of the game, and played with width. Both Eoghan & Eamonn Wisemen gave a masterclass is ball distribution from midfield. Our pass selection was clever and is showed in our build up play as we created multiple chances. We were delighted to have both Grace and Mai from the girls U15 team help our defence. Harry Neale was fantastic up front making powerful runs down the right of the field. We were unlucky not to win the game, the Dynamos Keeper pulled of some amazing saves to leave the score 2:2 at full time.
Well done to the Samphires girls who helped out the boys at U14 and U12 in their games this weekend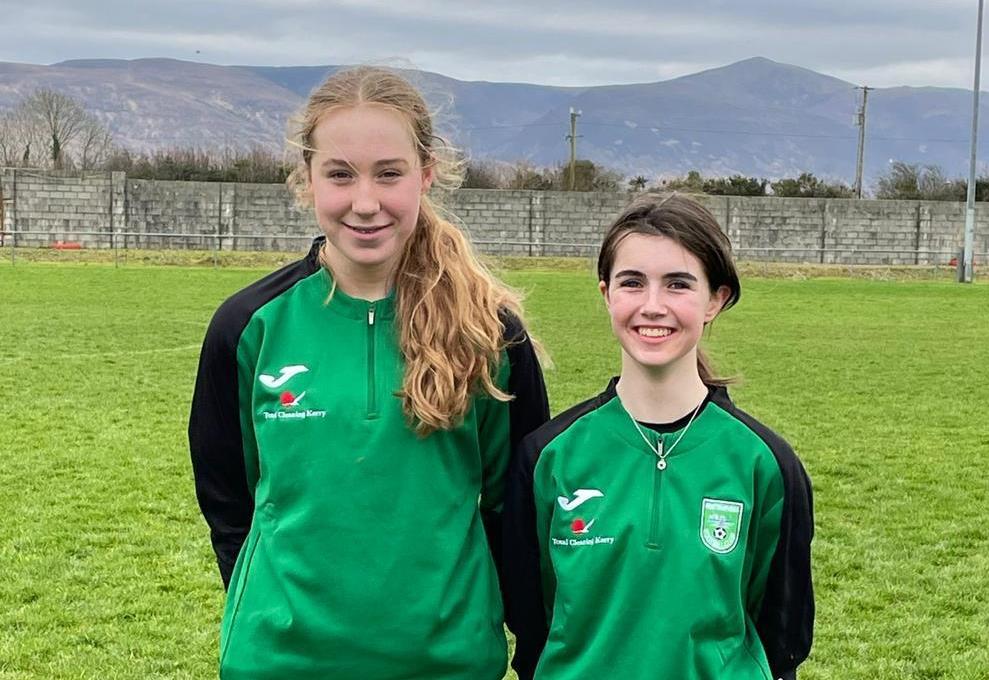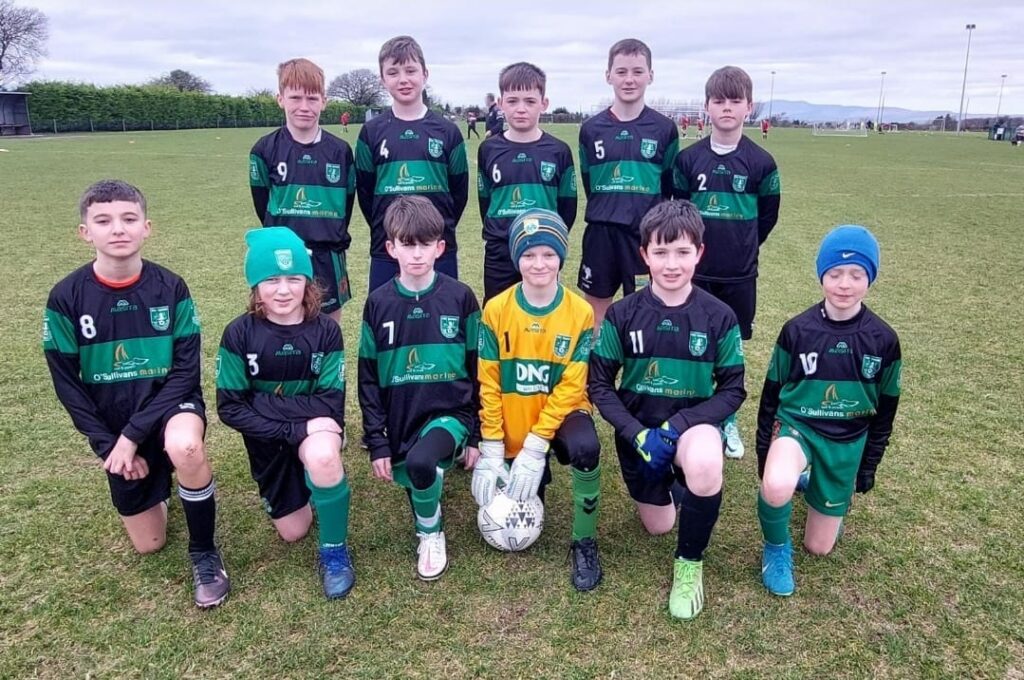 Boys U12s: Mastergeeha 0 v 0 Samphires
We travelled to Mastergeeha on Saturday morning. The game ended 0-0. Result is fair reflection of game as we were a little bit rusty and off the pace today. Good to come away with the point.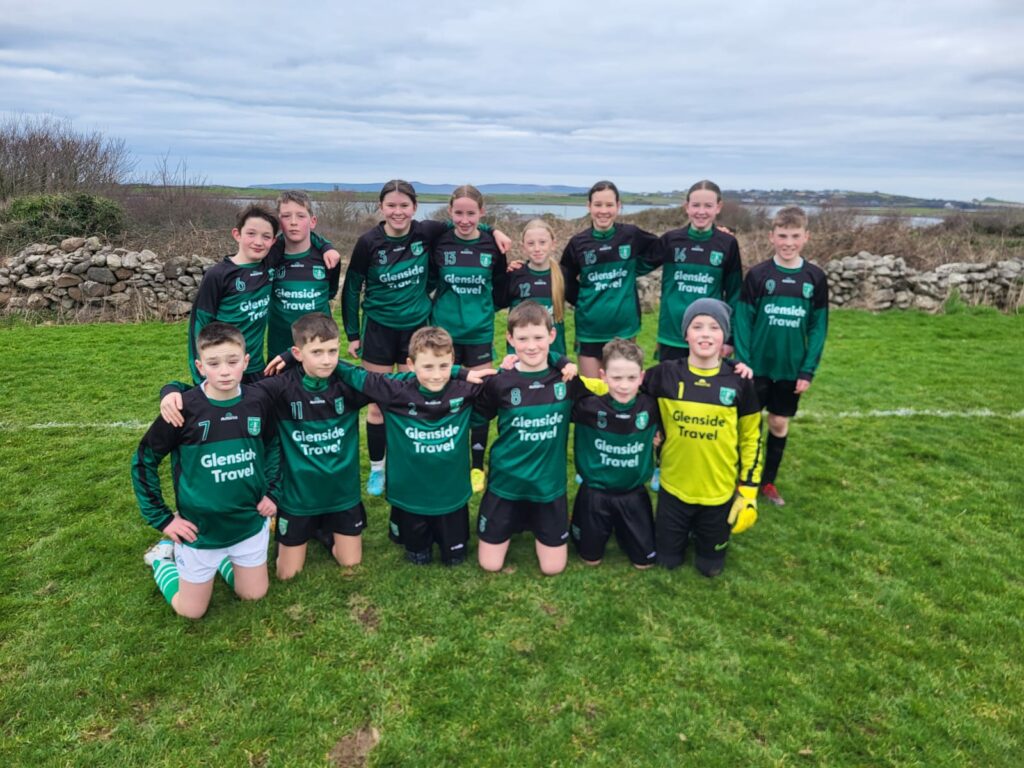 Boys U12s: Samphires 2 v 3 Park (Scorers: Conor Walsh, Daniel Lawlor)
A good performance by our team last Saturday in Fenit. We had 5 girls in the ranks and they all did very well for us. The boys too played their hearts out and left it all on the pitch. Well done to both teams.