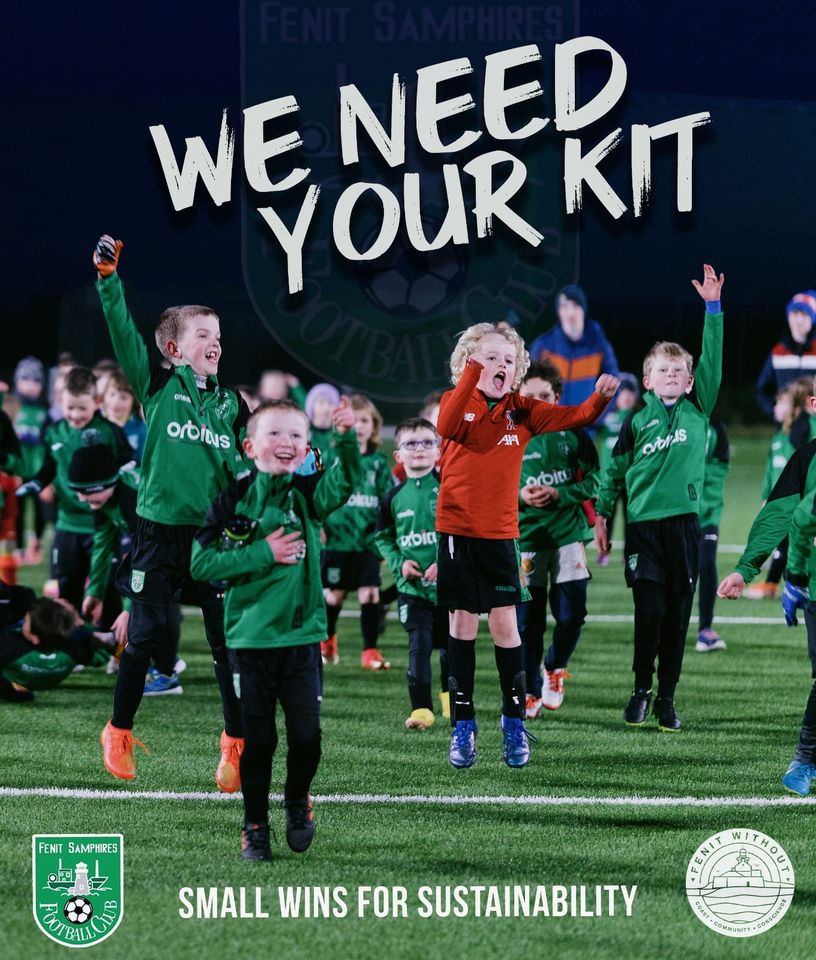 Small Wins – Fenit Samphires Academy Need Your Kit!
Do you have any Fenit Samphires soccer kit you no longer use or have grown out of? 2023 is the year we start taking sustainability seriously in our club and due to the increasing numbers of players in the Samphires Academy programme, we thought that this would be a great place to start. We want to take a more sustainable approach to how we manage our Academy team kit and the first step is to reuse what we already own as opposed to placing an order for lots more new polyester (which has a negative impact on our planet). This means that we save money and we become more sustainable by not adding to existing piles of polyester in our kid's wardrobes. We are looking for any half zip tops, jerseys or shorts that you might have and no longer need, age range 5-12 years old. Can you please support our sustainability goal and provide any Samphires team kit you no longer need, that is clean and in good condition, to our academy training sessions or alternatively leave us a message here on Facebook and we'll arrange an alternative drop off point.
Seniors: Castlemaine 1 v 0 Samphires
Our Senior team travelled out to Castlemaine for our second league fixture on Sunday and we went down to a goal in the first minute. Though we played well thereafter, we weren't clinical in the final third and couldn't find a goal, leaving our opponents as the victors in the end.
Boys U14s: Park 2 v 3 Samphires (Scorers: Conor Finn, Gary Parker(2), Conor O'Sullivan)
Our U14s had their second game of the season this time away at Park. With a superb performance, this time, we came with a superb 3-2 victory. In tough conditions, we started the game really well and scores in the first 10 mins through Gary Parker. We continued to have the better of the exchanges and doubled our lead with a poachers' finish from Captain Conor O'Sullivan. The second goal sparked Park into life, and shortly before half, they pulled 1 back to leave it 2-1 to Samphires at the break. The second half proved to be more difficult with Park putting us under a lot of pressure, which eventually led them to get the equaliser. Instead of wilting, however, Samphires found that little bit extra in the last 10 minutes, and Gary Parker scored a cracker into the top corner to clinch the victory. A superb effort from everyone, well done lads let's keep it going.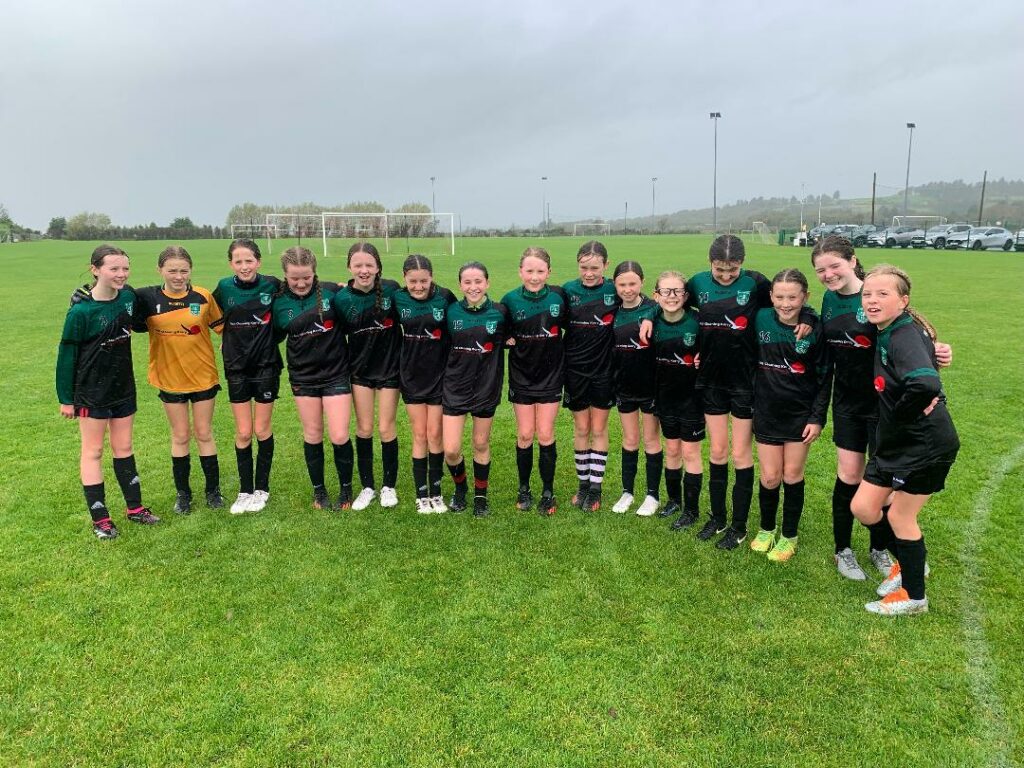 Girls U13s: Mastergeeha 4 v 1 Samphires (Scorer: Roisin Rice)
So the result didn't our way today, we lost 4-1, but we put in a heroic performance against a very good team in very wet and windy conditions. Mastergeeha had the wind in the 1st half and made the most of it. But we regathered really well after the break and dominated the second half, scoring the only goal and creating many chances to score more. Special mentions to Roisin Rice scoring a great goal on her fenit debut, Erin Harty being a big influence in midfield and the captain on the day, Ella Mai McCarthy who was heroic in defence. Well done to all the team today for braving the elements and putting in a energetic performance until the final whistle. Let's see you all again at training during the week.⚽️⚽️⚽️