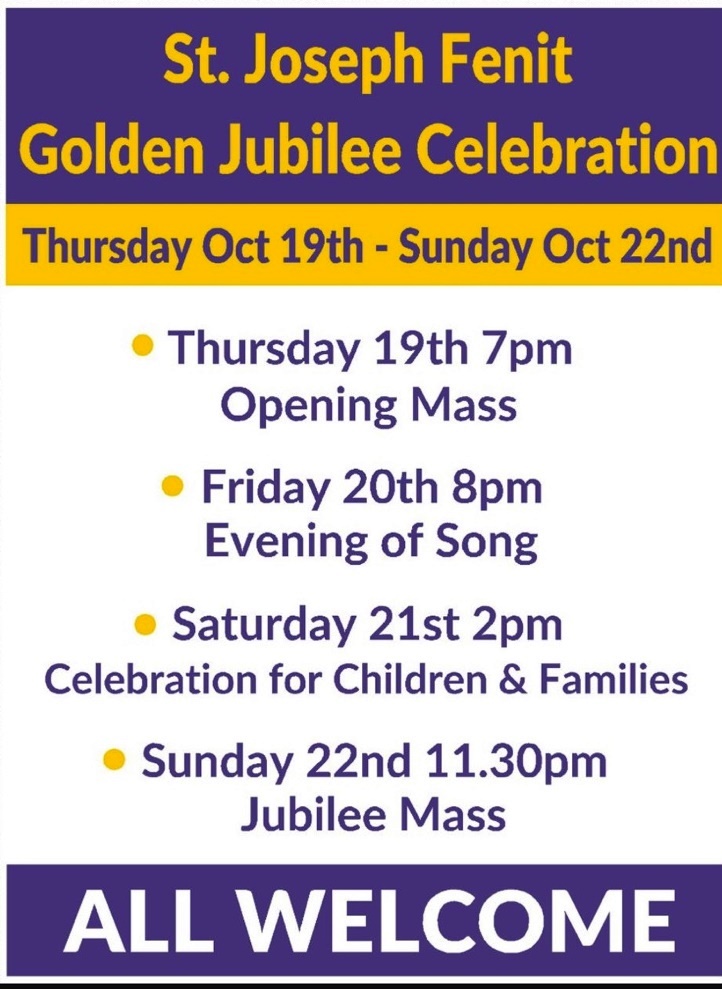 Fenit Samphires would like to wish Fr. Francis and all those who are helping out, all the very best this weekend for our local Church's Golden Jubilee.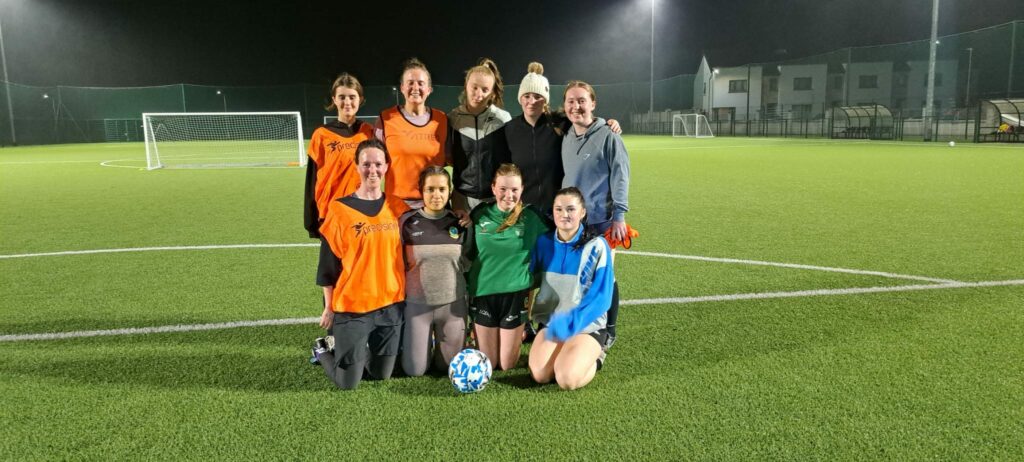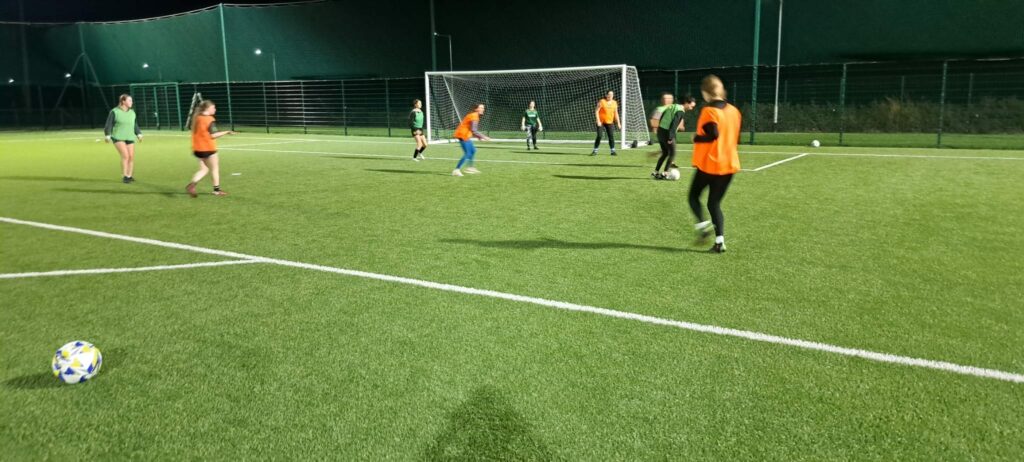 Fenit Samphires Women's Recreational Soccer Session on Thursdays in Ardfert Recreational Centre….this is a fun way to keep fit for the winter….if you are interested in joining come along any Thursday at 7.45pm…Contact [email protected] for details….
Seniors: Mainebank 7 v 0 Samphires
A bad night at the office for our seniors as we were convincingly beaten in Killorglin. We did show glimpses of good play but we will need to regroup before the next game.
Seniors: Samphires 4 v 3 Rattoo Rovers (Scorers: Luke Murphy, Dylan Flynn, Richard Burke, Sean Dowling)
Our seniors bounced back from last week's bad defeat with a hard fought win at home to Ratoo. We were 2-0 up at half time and did well to close the game out as the visitors battled hard in the second half.
Boys U15s: Park 4 v 1 Samphires (Scorer Dara Harty)
Hard luck to the boys 15s who eventually went down by 3 to Park last weekend. Despite losing 4:1 to a strong Park side in our opening league game this year, the game was full of learnings. We learned that we can defend while compressed into a small space, the four younger U14 boys learned that they are capable of competing at this level against a powerful speedy Park side. We learned that we can counter attack and most importantly we learned that we never give up. We were overpowered for long periods of the game, but became comfortable in our ability to defend, the boys understood their role within the team and gave everything they had. The older boys led with confidence and always encouraged the younger lads. A great bunch of lads, looking forward to the coming season.
Girls U14s: Samphires 7 v 2 LB Rovers (Scorers:Ava O'Flaherty(4), Bláthnaid Murphy, Evie O'Sullivan and Sadhbh Dowling)
A great result by our team who responded magnificently to going 2 goals down early on against a strong breeze in the first half to steady themselves and produce a fantastic comeback which included 4 goals from Ava, and a goal a piece for Bláthnaid, Evie and Sadhbh. Thanks to LB Rovers for the sporting game and well done to everyone in the squad on a great display
Girls U13: Samphires 4 v 4 MEK (Scorers: Erin Harty(2), Emma Dennehy, Fiadh Nealon)
An exciting evening at Samphire Park for the 1st home match of the season for the U13 girls. 2 goals from Erin Harty put us 2-1 ahead, however by mid-way through the second half we found ourselves 4-2 down playing into a strong wind. But the girls showed great heart and determination to come back, Emma Dennehy scoring late before Fiadh Nealon scored the equalising goal with the last kick off the match to make it 4-4 at the final whistle.
There were great performances across the pitch but special mentions go to Erin Harty with two goals and Fiadh Nealon who was rewarded for some great running all match by keeping her cool right at the end to score the deserved equaliser. Well done all 22 girls who played.
Boys U13s: Killarney Celtic 5 v 0 Samphires
We travelled to play Killarney Celtic last Wednesday under lights on their all weather. we started well and had as much of the play as our hosts. When we took the ball down and went wide we caused trouble for our opponents and it was nil all for a long time. We over ran the ball on an attack coming up to half time and a fantastic through ball by the opposing centre back caught us out at the back and it was 1 nil. We started the second half reasonably well but Killarney, a goal to the good, started to get on the ball, whereas we started to just clear the ball aimlessly and from there on, there was only 1 winner. We conceded a second after 15 minutes and it took the wind out of our sails. Killarney continued to apply pressure and scored 3 late goals to leave it 5 nil to them for a deserved victory.
Boys U11s:
Well done to our u11s on a great performance against Ballyhar this morning. Thanks to Ballyhar for a sporting game!