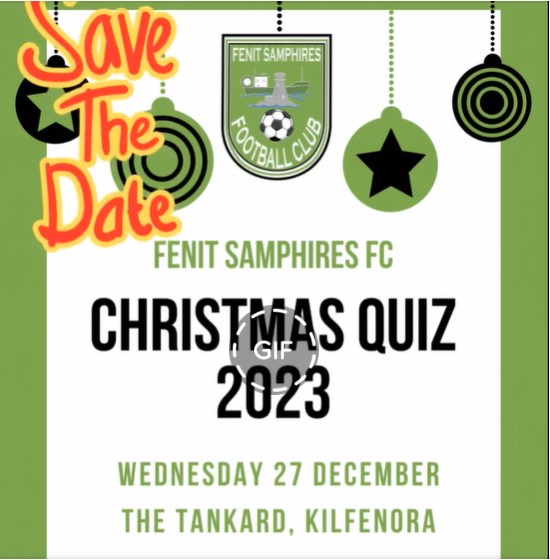 Boys U14 Division 1 : Samphires 4 v 4 Listowel Celtic (Scorers:Gary Parker (2), Conor Finn, Adam Duffy) 
The U14s played our 3rd game of the season and our first at home this weekend against Listowel Celtic. The game finished in a high scoring 4-4 draw, but it almost feels like a defeat as Fenit led 4-2 with time virtually up. Listowel stuck twice in a minute, the final goal, a penalty, following a poor decision by the referee, in our opinion. Our lads were heroic throughout the entire game, especially in the second half when we were under intense pressure. We couldn't single out any individual as they were all fantastic. It is important to remember that nearly 50% of this team are U13, so the performances that they are putting in so far this season have been exceptional. We will keep the heads up and go again next time out. Well done, everyone👏.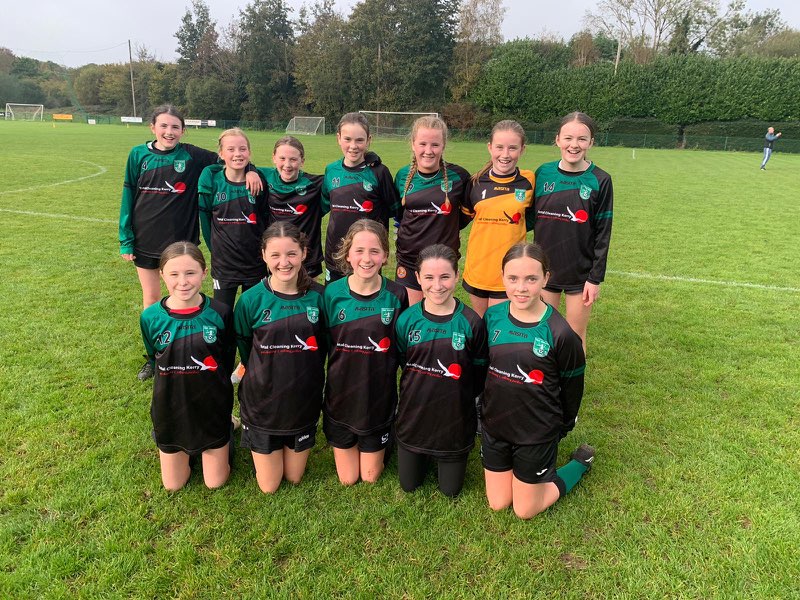 Girls U13 : Killarney Athletic 4 v 10 Samphires (Scorers: Fiadh Nealon, Erin Harty)
Another impressive performance from the girls today, a resounding 10-4 win against Killarney Athletic B. Fiadh and Erin scored the goals, some great finishes included, but it was an all round solid team performance. Our defence was resolute, with Ella Mai McCarthy outstanding throughout and our midfield and attackers worked tirelessly for the full match. Most impressive was a growing confidence on the ball and some nice passing movements as the match went on. Well done all and enjoy the holidays.
⚽️⚽️⚽️
Congrats to Aisling Dillon for her inclusion in Kerry Schoolboys and Girls Team of the Week for a very strong performance on Saturday. Well deserved. Well done Aisling
Boys U13 Division 2 North: Camp 4 v 3 Samphires (Scorers: Evan Neary (2), Eamon Óg McElligott)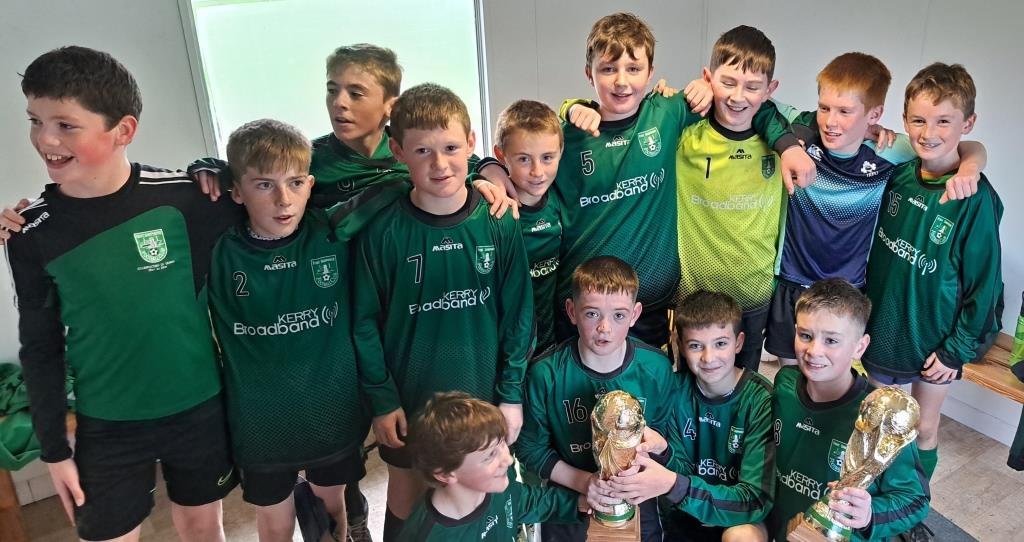 Our u13 Black team travelled to Camp on Sunday afternoon. We started very slowly and found ourselves 4 down at half time. We regrouped at half time and came out with a much better performance in 2nd half. Its was great to see some of things we have been working in training taking shape on the pitch. Three well taken goals by Evan (2) and Eamon Og meant it finished 4 – 3.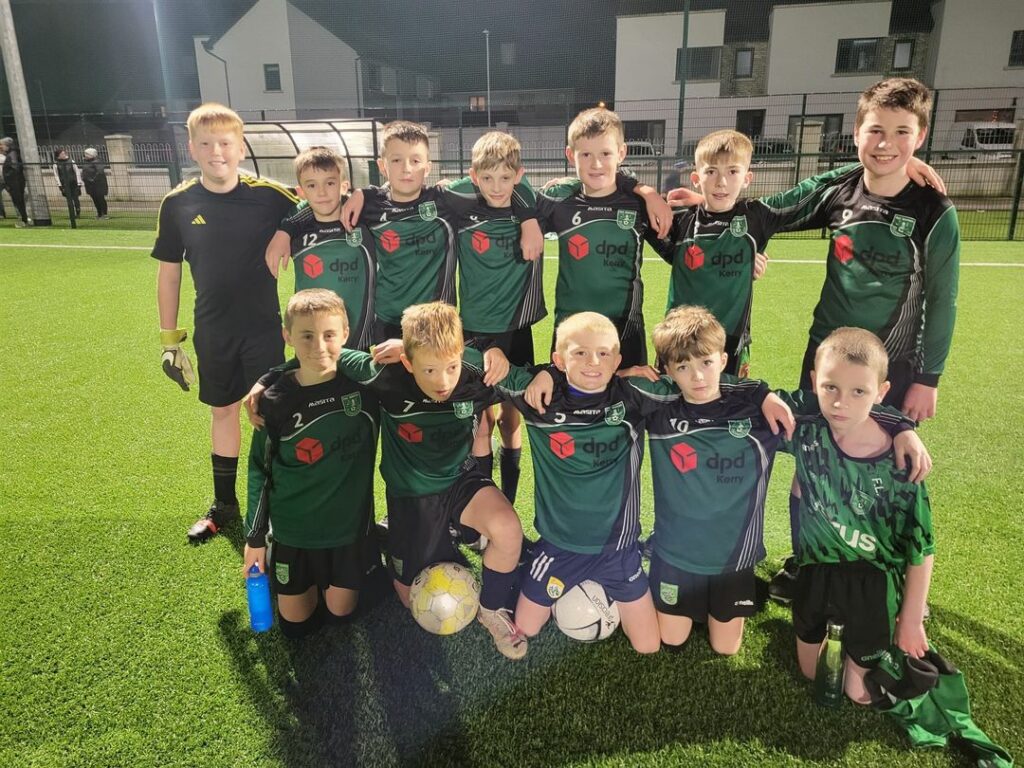 Boys U12 Division 1 : Mastergeeha A 1 v 3 Samphires (Scorers: Kian Skretny(2), Aran Keating)
Boys U12 Division 1 : Samphires 2 v 1 Milltown (Scorers: Conor James, Oran Flaherty)
Our U12 Green team played two games this weekend, first up was an away match to Mastergeeha on Saturday evening. We started strongly and dominated possession but fell behind due to an unfortunate own goal which was down to a wet skiddy ball. We came back strongly with 2 goals from Kian Skretny and a screamer from Aran Keating to put the game to bed. Outstanding displays from all involved. 
On Monday evening we played our first home match of the season against a very well organised Milltown team. A very even first half we were the authors of our own misfortune by trying to play too tightly we conceded a goal which was a long ball over the top. Going in 1 down at half time we came out very strongly with a high press which resulted in a well taken goal by Conor James, his first as a Samphire. We continued to apply pressure on Milltown who played some really good football and took the lead through a cracker from Oran Flaherty to  take his season tally to 5. He was also very unlucky not to add to his tally with a lob from 30 yards which just went wide.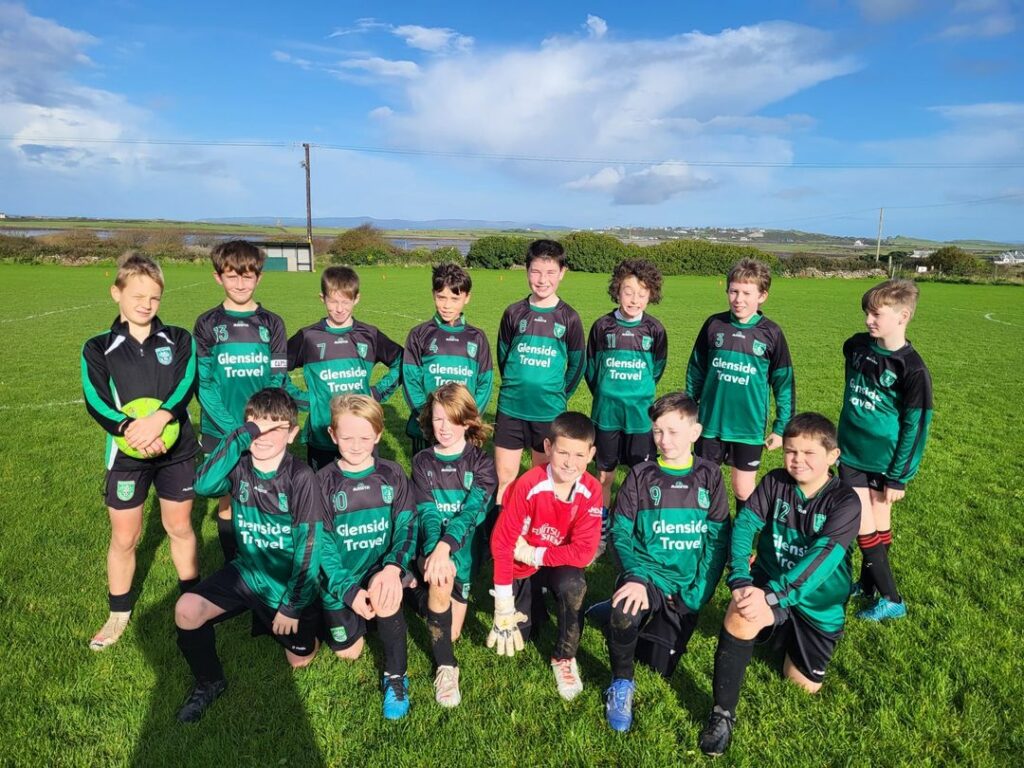 Boys U12 Division 2 (North) : Fenit B 2 v 4 Park 
The u12 Black team played at home to Park on Saturday morning and the improvement in this group of players was quite clear despite a 4-2 loss. Excellent displays from all players with well taken goals from Padraig Whelan and Josh Duffy kept us in a game that we were 3-0 down early on.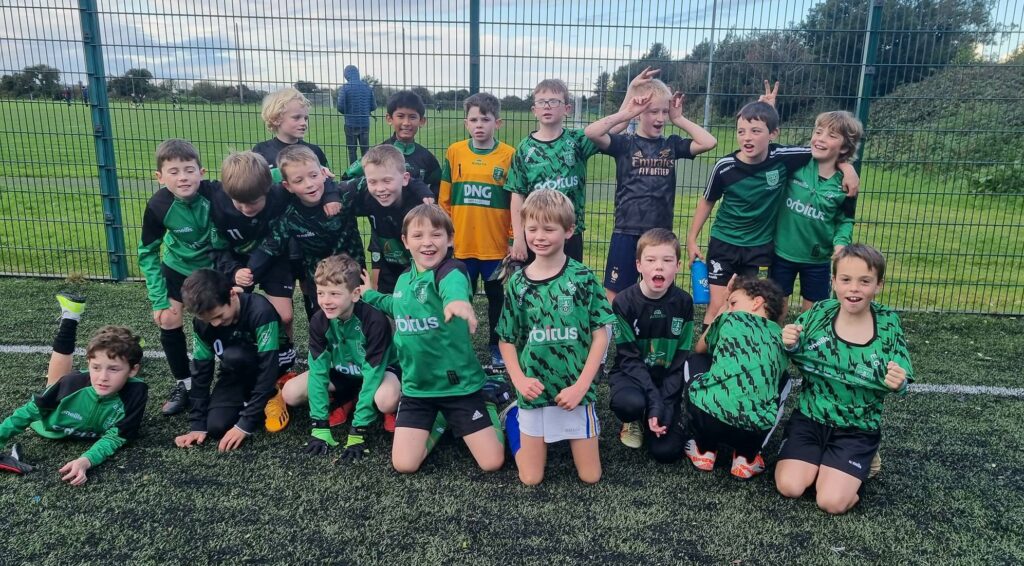 Boys U10s: Well done to our u10s on their first matches of the season against Camp Juniors FC today. Huge numbers saw us field 3 teams with some boys playing their first matches in Fenit Colours. Great team spirit and effort on show and the first of many great days out for these players! Thanks to Dave and Noel for taking charge of team today. Well done everyone and thanks to Camp for sporting games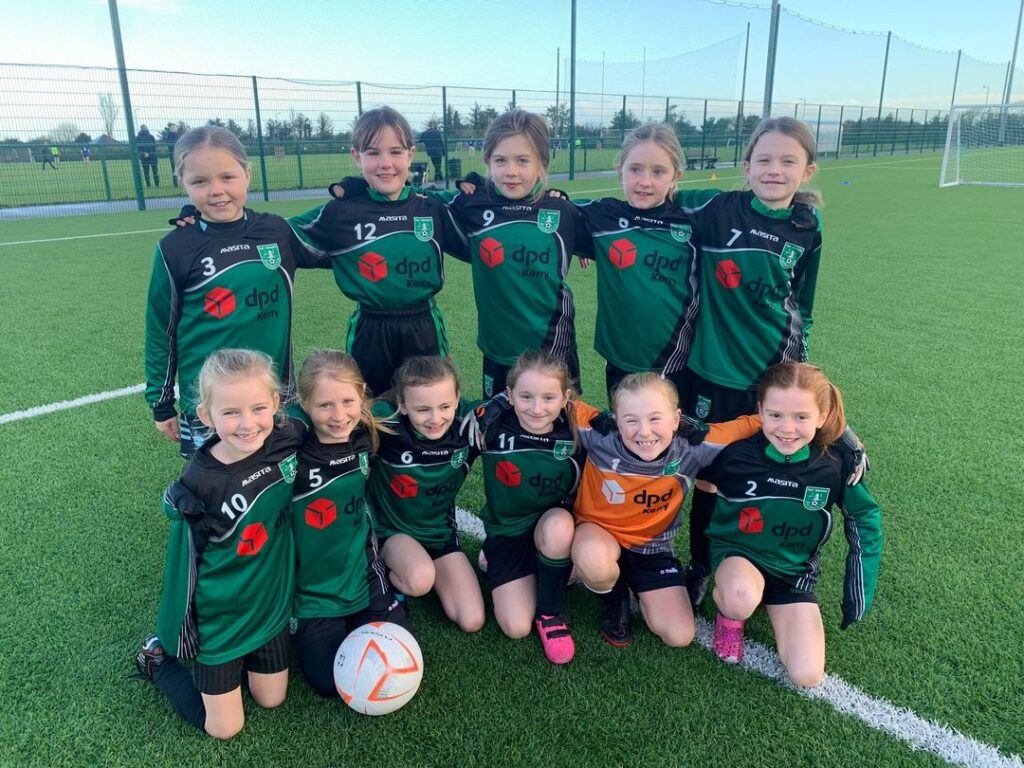 Girls U9s: Our U9's Girls had their second non competitive league game against Camp A this morning . The girls should brilliant team work & total Football skills . A fantastic morning had by all ! Thank you to the Camp Team for travelling.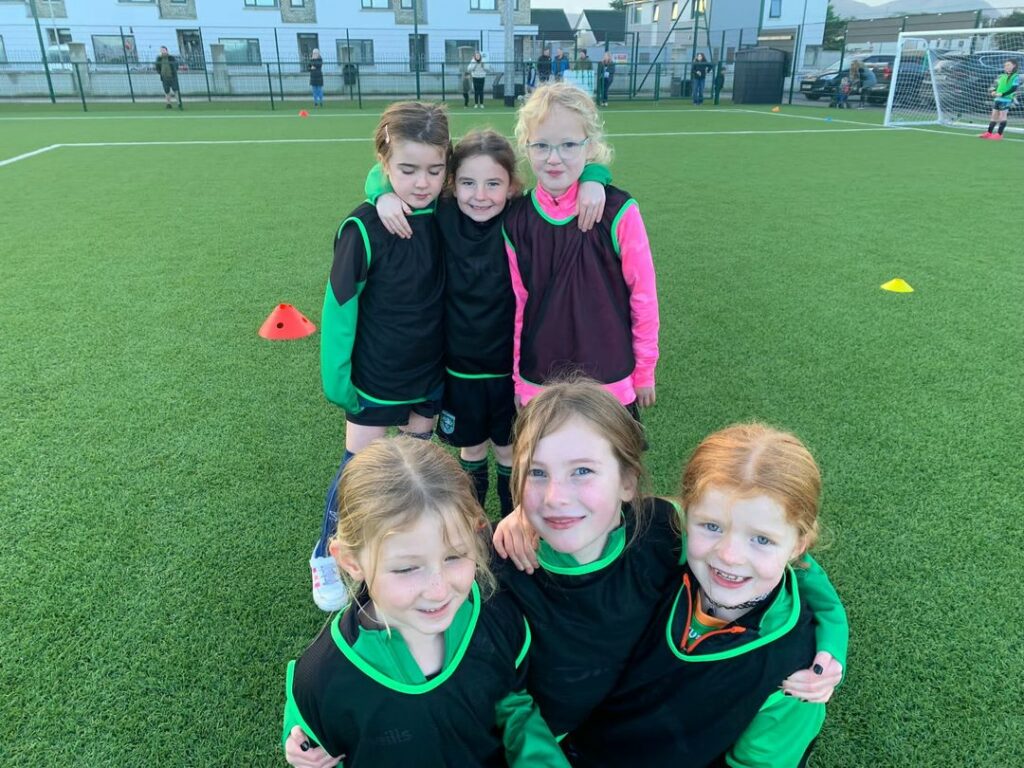 Girls U8s: Our U8 Girls met the Camp U8 girls for their first game of the season . Fantastic effort & spirit shown by all girls .