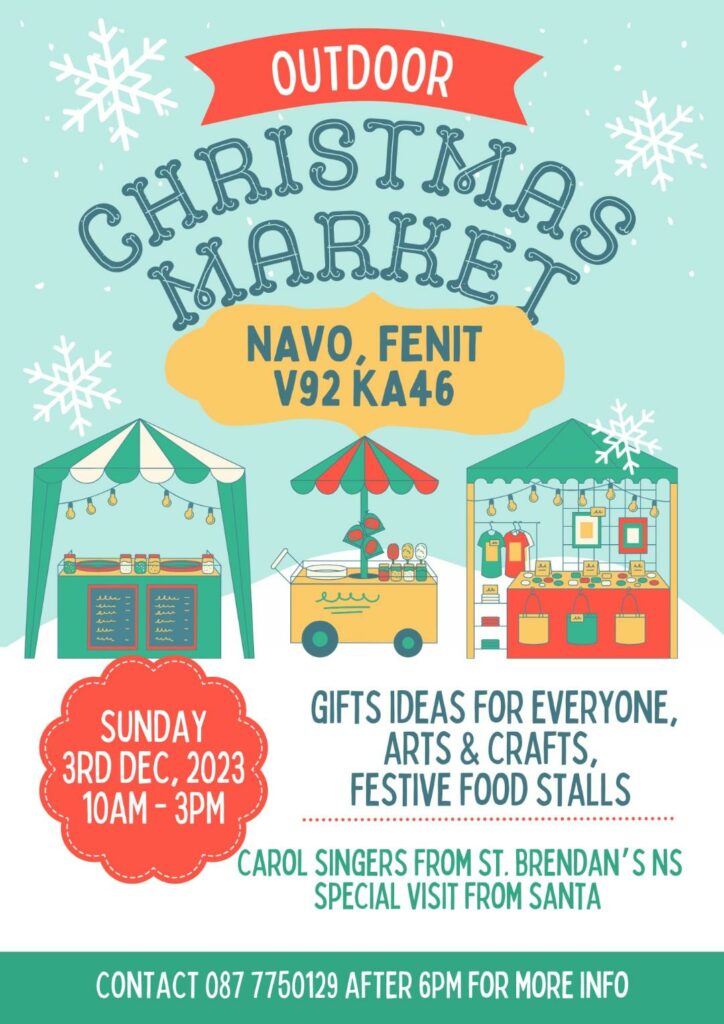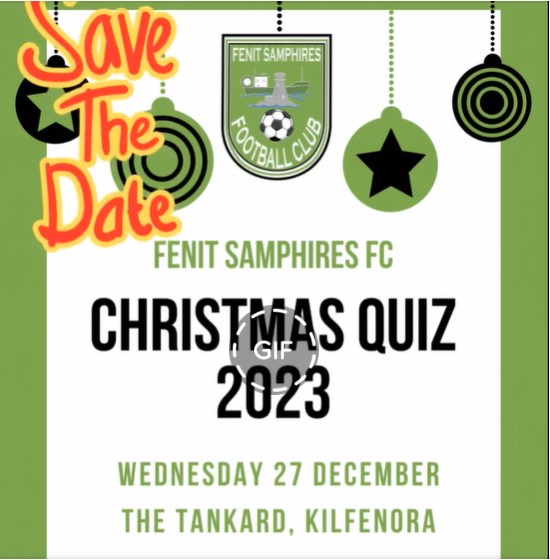 Seniors: Ratoo Rovers 1 v 4 Samphires (Scorers: Cian McKenna, Donagh Murphy, Richard Burke, Ryan Dolan )
We picked up a valuable 3 points in Ballyduff Sundaymorning. Playing against a strong wind in the first half we conceded the opening goal early on. For the rest of the half we defended well against numerous set pieces and counter attacked well with our front three causing problems for our opponents. Cian McKenna found the bottom corner to equalise before Donagh put us a goal up. Late in the half Richard glanced a header home from a well delivered corner. 3-1 at the break.
We managed the game well in the second half, defending well to limit our hosts to a handful of chances. Ryan Dolan grabbed a fourth when he finished low past the keeper after some good attacking play to get him in behind. All in all, a good result in tough conditions.
Boys U15s: Killorglin 2 v 4 Samphires (Scorers: Mikey Corridan(4))
Our U15 team played Killorglin at their Astro under lights on Thursday 2nd November. The first period of the game was full of energy with space being shut down quickly by both teams. From a corner kick Killorglin worked a short pass and scored a beautiful goal in the top corner. Our boys picked themselves up and scored within five minutes from a through ball to Mikey Corridan. Soon after Killorglin scored again from scrappy play, but with a strong well taken shot. We levelled prior to half time again trough Mikey Corridan. In the second half we held possession, and worked the ball with more confidence, creating multiple chances. Each of the boys gave their full effort and attention to the game, and performed as a team. Mikey Corridan scored again twice, one from a through ball, and one scrappy goal. A really quality game by both teams who were prepared to play creative expansive soccer. Dara Harty was man of the match, controlling mid field and orchestrating our attack for the centre.
Boys U15s: Samphires 0 Vs 2 Tralee Dynanamos
The game was play on the KDL astro in good conditions. From the outset Dynamos pressed hard and also played positive football. We struggled to cope with their physicality and intensity and went down by a goal midway through the first half. For most of the first half we defended and were second to every 50/50 ball. At half time we regrouped and played some positive soccer creating multiple chances but unfortunately not converting. Dynamos scored again to make it 2-0. It was a just one of those games. Lots of improvement needed, and plenty work to do.
Boys U14s: Samphires 0 v 1 LB Rovers
The 14s had tough luck against LB last weekend in Fenit. We had enough chances to equalise but didn't take them unfortunately. On the plus side, the team is playing well in most areas of the pitch, training is going well where obviously in the coming weeks we will have to work harder on our finishing.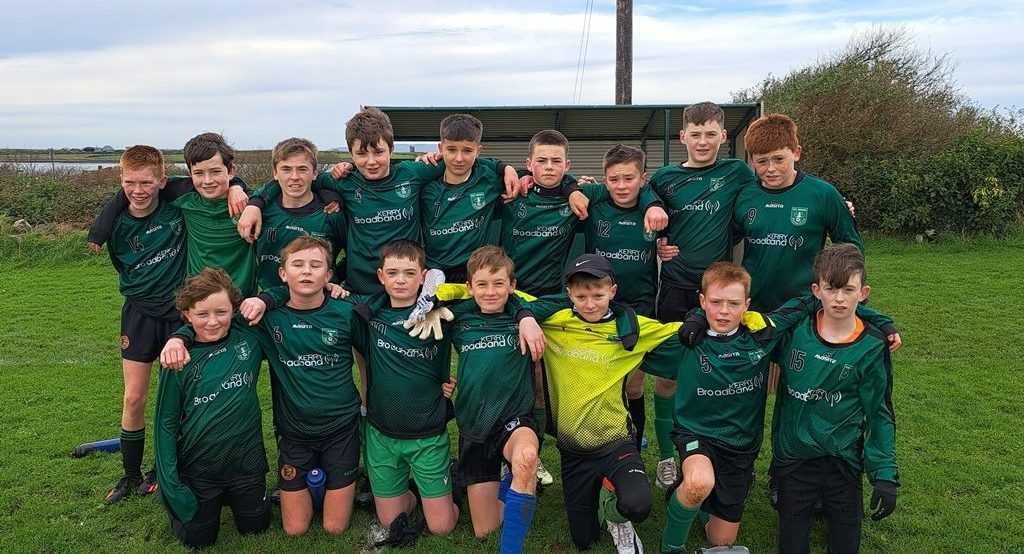 Boys U13s: Samphires 2 v 0 Listowel Celtic B (Scorers: Zack Kearney, Evan Neary)
Our U13 Green Team played their first home game of season on Saturday morning against Listowel Celtic. We played well in patches and created plenty of opportunities throughout the game. Zack Kearney opened the scoring with a well taken header leaving score 1 nil at half time. Listowel were dangerous on the break and despite again creating opportunities it remained 1 nil well into the 2nd half. Patrick Egan in goals had to be very alert at the end of both halves when he denied Listowel chances to get back into the game. Evan Neary scored our 2nd with 3 minutes to go following a nice piece of skil and it finished 2 nil. Thanks to Listowel for travelling early in a Saturday morning and for the sporting game.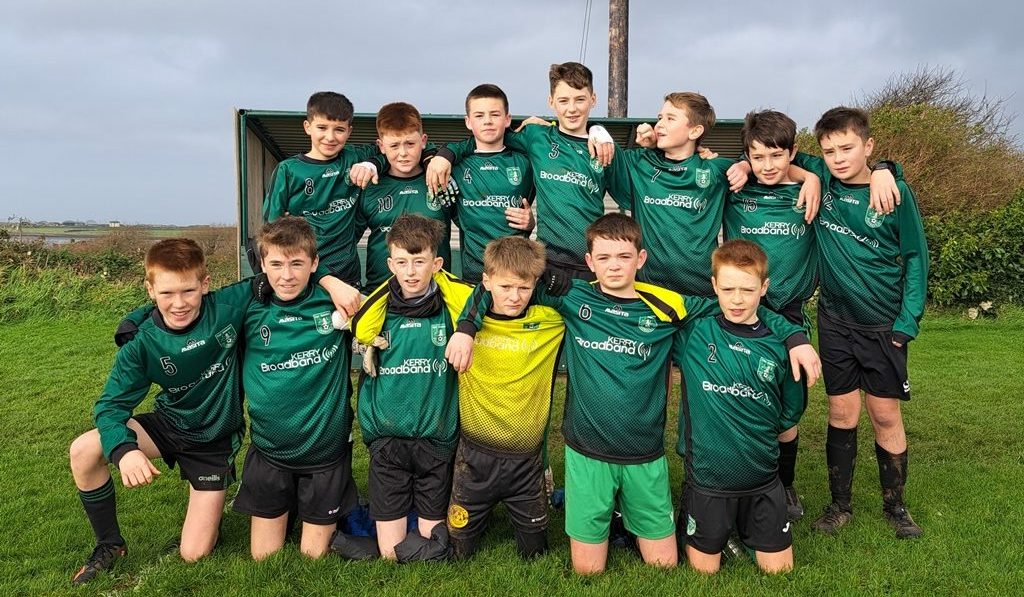 Boys U13s: Samphires 0 v 2 Tralee Dynamos
Our u13 Div 1 'Green' team played league leaders Tralee Dynamos on Saturday. We more than matched Dynamos and played some good football at times but could not apply the finish. With about 10mins to go in the first half Dynamos scored. We came out stronger in the 2nd half and applied plenty of pressure which led to a penalty chance and numerous shooting opportunities but we were unlucky. Dynamos scored another breakaway goal after our penalty rebounded off the post and despite continuing to play and create chances it ended two nil to Dynamos.
Plenty of positives from the game.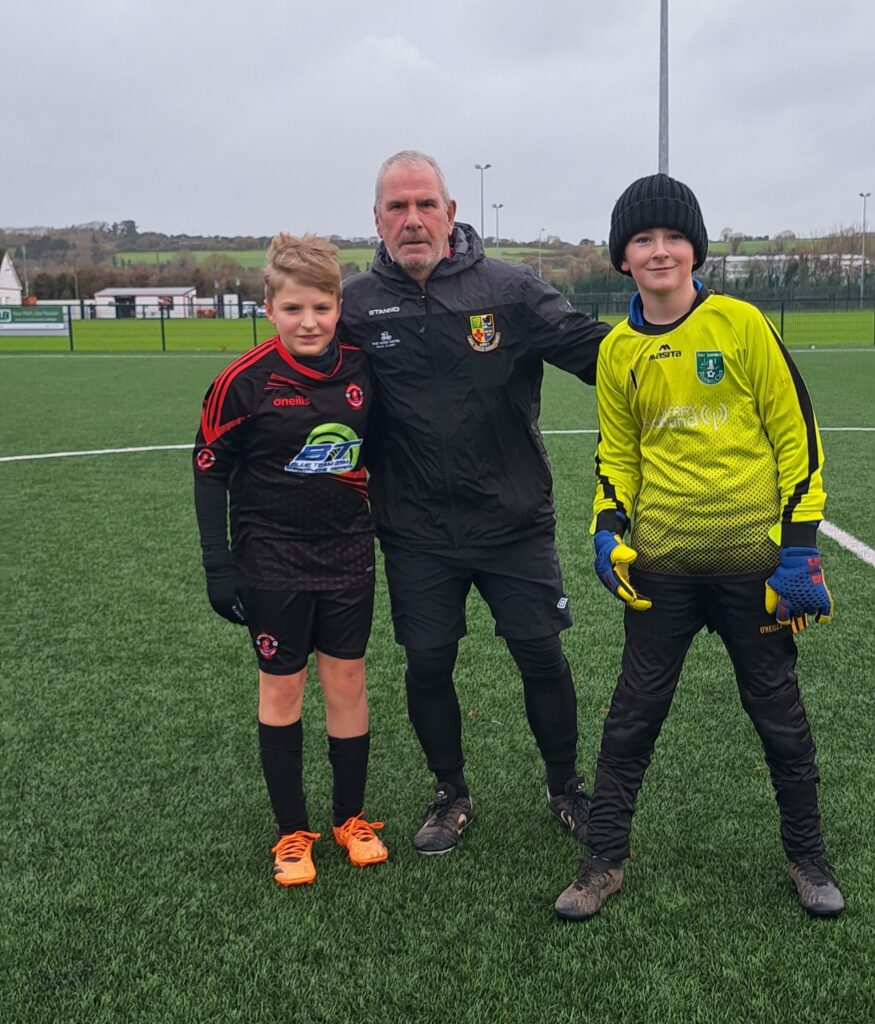 Boys U13s: Samphires B 1 v 2 Park C (Scorers: Conor James)
Our u13 'Black' Team had an early start on Saturday morning. We started brightly and following a great cross from Conor Stack, Conor James finished well at the back post. We then conceded just before half time. In the 2nd half we pushed for a winner and we created plenty of scoring opportunities but the Park keeper was in form and did very well. It looked to be heading for a draw which would have been the fair result when Park scored with a shot from the edge of the box. Bit cruel on the lads in the end but plenty of positives. This team played really good football at times. The U12s playing up are well able. We'll done all.
Girls U12s: Samphires v Inter Kenmare
Boys U12s: Park B v Samphires (Scorers: )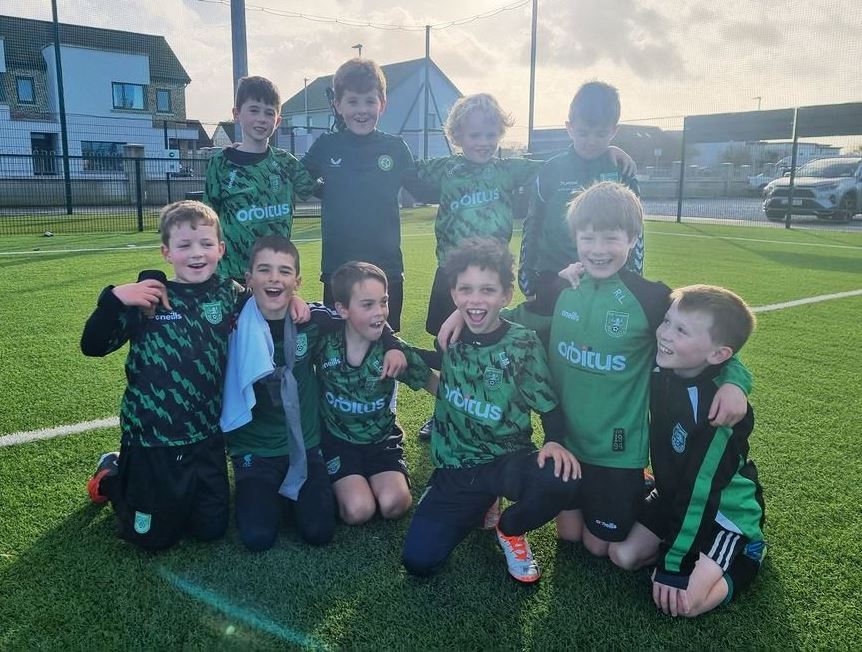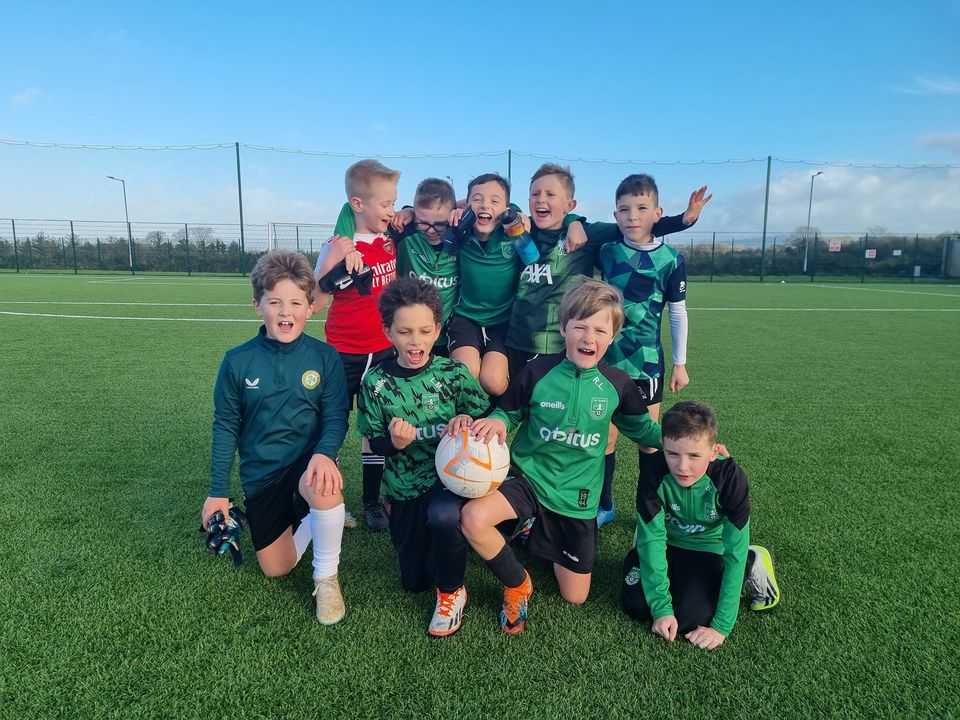 Boys U10s: Samphires v Dingle Bay Rovers: Our u10 boys were out again today vs Dingle Bay Rovers at Ardfert Astro. Huge improvements on show every week with great teamwork and skills on show. Thanks to Dingle for the sporting games!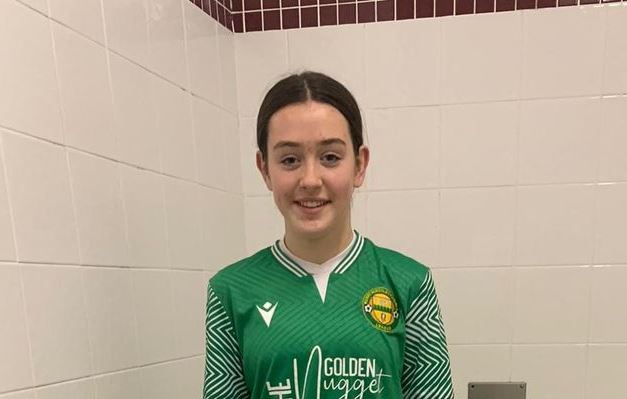 Well done to Sadhbh Dowling who started for Kerry U14 girls against North Tipperary today in Rearcross FC. Flying the Fenit Samphires flag with pride. Congrats Sadhbh